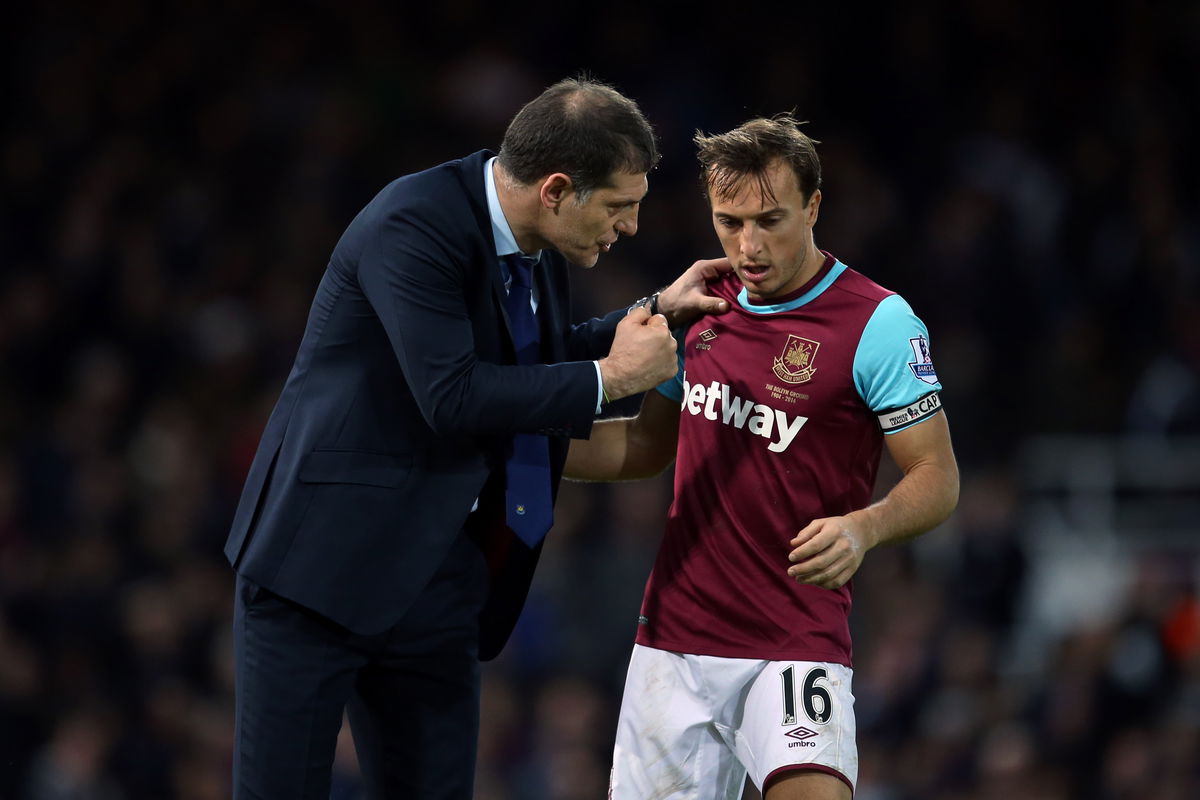 Mark Noble has had his critics but Slaven Bilic isn't amongst them – quite the opposite.
Hammer to the core Nobes has become the key  player the manager's squad and Bilic simply won't  hear a word against him.
Speaking ahead of the Chelsea game Bilic said: "He has been very, very important for me. You need the core if your team to be English or British but the captain is the most important.
"I can only spend a certain amount of time with the players but not always in the dressing room where Mark is. It is crucial to have a captain like him. I am lucky with Mark."
Bilic and his captain are clearly creating a spirit to die for given recent performances from the team and said: "I hope every players hurts personally when things go wrong,"
And he added with no hesitation: "In Mark's case, it is big-time personal."