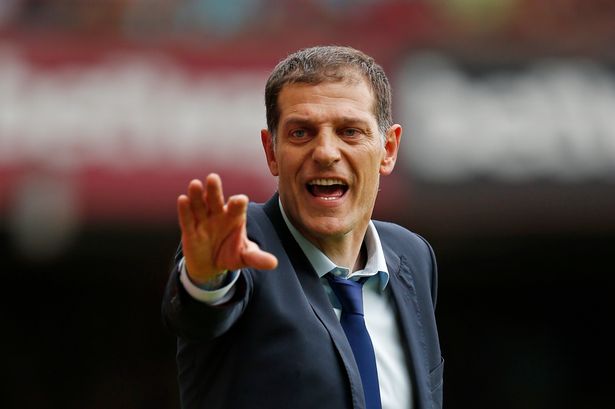 Slaven Bilic gave some guarded guidance on transfers in and out as he prepared for the first Cup game against Cheltenham Town tomorrow night (Wed).
And it didn't take too much reading between the lines to work out what he was talking about as the club approaches the final days of the summer transfer window.
He made it clear that the club was still waiting on the William Carvahlo siutation and although ClaretandHugh has been told the deal remains at 50/50, events in Lisbon and London appears to put them higher than that.
With talks re-starting again on Thursday following Lisbon's Champions League play off match against Steau Bucharest tomorrrow night there is obvious a determination on both sides to get a deal done. If not they would almertainy have stopped by now .
Bilic stold Sky Sports News: "We are still waiting for that. We will wait and see what happens in the last week of the transfer window to see if somebody is going to leave or go out, or if somebody is going to come in.
"There is a week in front of us and, like most of the clubs, we are ready to do something both ways, in case something good comes on a plate."
All a little obscure until it becomes apparent that Robert Snodgrass is headed to either Villa or Sunderland and Bilic has told the owners on Carvahlo: "Just get him."