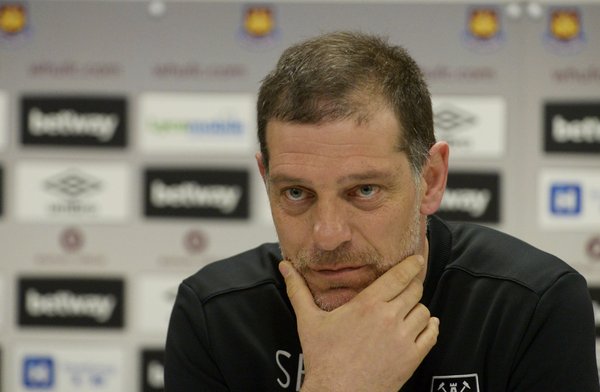 Classy Slaven Bilic has made it clear that he was keen to get William Carvalho into the London Stadium and that West Ham spoke to Sporting Lisbon about signing him.
But he added: "I'm not angry we didn't get him. I am frustrated but not angry because you can't get all the things you want in life."
Bilic added that Portuguese president Bruno Carvalho's recent reference reference to the West Ham owners as the 'Dildo Brothers' during the post transfer window post mortem and war of words  had made him laugh.
He said: "It was funny. It made me laugh but I don't like to talk about some things – I wanted the player.  It went on for six weeks. We kept a low profile and it all looked promising. It looked like "yes."
"I know West Ham people or people with power of attorney spoke to  Sporting Lisbon. I'm frustrated because we didn't get a player I had been after for two years but not angry."
Asked why the deal had collapsed he added: "It didn't happen because it didn't happen. I think it was money – definitely money."