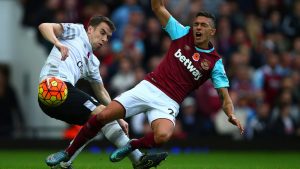 Slave Bilic delivered some bad news regarding the fitness of Manuel Lanzini at his pre-match press conference on Monday.
He eplained that the Argentine is set to be out of action until at least the end of the month due to a knee problem and possibly until after the International break which will be mid-October.
He said: "He's doing everything but he is not training with us as in one movement he still feels it.
"Only in one movement and we don't want to risk. He's going to be definitely ready after the international break. Will he be ready before, for the Swansea game? Maybe.