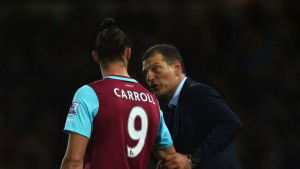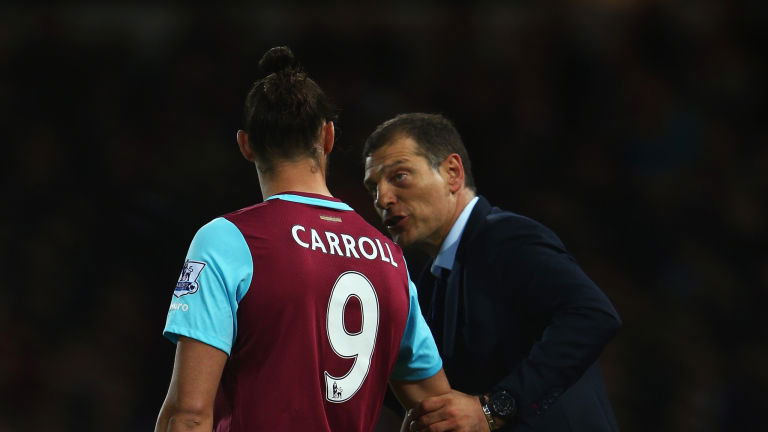 Slaven Bilic is looking forward to an injury-free run from Andy Carroll but admits he can't pUt his finger on why!
Writing in his London Evening Standard column the Hammers boss says: "Am I feeling any more confident this time that Andy will be with us longer?
Yes, I am. When I ask myself what is the reason for this, I have to be honest and say there is nothing definite. I was confident last time as well.
Last season, Andy was really unlucky that he was injured almost freakishly during a match in Romania and was out for four months. I am more confident this time because I don't think he will be that unlucky again.
We have changed things, though. Last season, we would have put him in the team earlier, but this season we decided: "No, you are going to train for one month and then we will see."
A new get tough regime was clearly introduced with Bilic saying: "In the early stages of his rehabilitation, we pushed him a little harder. If he felt something, we told him he had to go through the discomfort — and he did that.
It was a good decision because Andy is happy and he looks good. You never know what might happen in the future but right now, it's good.
He is also more mature. He knows he must manage himself and there are times when he needs to go in the gym rather than be out on the training pitch.
I know there have been players in England who hardly trained but still did the business at the weekend: Ledley King for Tottenham and Aston Villa's Paul McGrath come to mind."