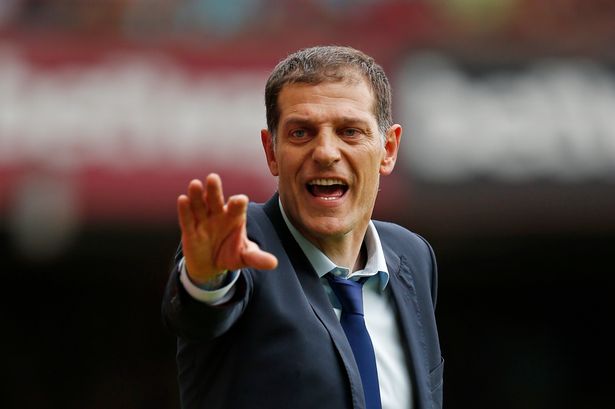 Slaven Bilic wants the first team squad to train at the London Stadium as he bids to find a way out of the present slump.
Speaking in his London Evening Standard he said: "I have asked about this and, as far as I understand it, we can train on the pitch there as much as we like.
"We have to give some notice but I would like to do it more often. The pitch at our training ground at Rush Green is the same size as the one we play on at Stratford but you can't replicate what is unique about the London Stadium. It would certainly help."
"The manager also answered those who questioned his body language after the defeat by Southampton saying: "I have been told that I looked very "down" in interviews after the defeat . Well, yes, I was "down" but how am I supposed to be?
"I don't think there is a problem if a manager is like that after his team have lost, especially four times in a row.
"The defeat did hurt, so why should I pretend that it didn't? It hurt me personally, totally. It hurts me when I look at the Premier League table, it hurts me when I look in the mirror.
"What is the point of smiling? Does that make me a brave leader? I am a leader and I am very brave but I hurt after a defeat. Most of the managers are the same."
It doesn't mean I have lost my faith or determination — on the contrary – but we lost again and I don't like it. It hurt me.
I can hide it, I can pretend but what is the benefit? Yes, I was "down" but it didn't drag on. I was ready to do my job soon after and prepare for the next game, which is Middlesbrough tomorrow (Sat).