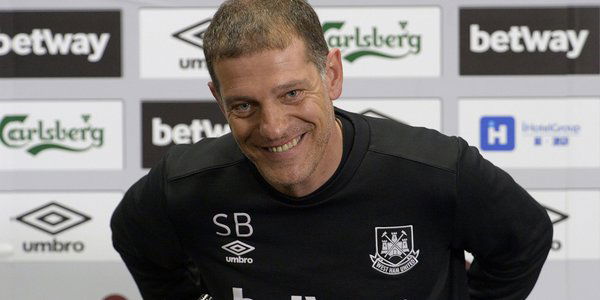 Slaven Bilic laughs all suggestions of a player mutiny in the Arsenal camp which has seen the squad refusing to put it in for Arsene Wenger.
The Arsenal boss may be under constant pressure this season but Bilic watched the match against Manchester City ad ony saw a fully motivated squad giving all they had for the cause.
He said: "I watched their last game on telly on Sunday against Man City and, before the game, those kind of subjects and issues were in the 'papers and on the TV, about whether they were going to play or not.
"When I saw them in that game, which I watched twice, they were very, very motivated and a team which was very up for it physically, mentally and with determination.
"Some people are saying that they didn't celebrate the [Shkodran Mustafi's equalising] goal the way they should, but I saw Arsenal with a lot of energy and I also saw Arsenal fans who were behind Arsenal and behind the club, but that's basically what I expected."
"We saw a few things we can manipulate on Wednesday in Sunday's game. They have their problems, of course, otherwise all this that we are talking about would not be an issue.
"Still, they are a team with a lot of pace, that you can't afford to lose the ball in your own half against because the transition and pace they have up front are unbelievable.
"They are still attacking with numbers which makes them more likely to create something, but when they lose the ball they are very, very vulnerable because they leave a big space behind and hopefully we can use it."
"We want to get something out of the game," Bilic insistad, "but first we have to be solid and organised and to concentrate.
"We can't expect that we're going to have more possession than they will have, so first and foremost we have to be a good as a unit, close those gaps in between that [Alexis] Sanchez and [Mesut] Ozil are really good in and then mark them two-against-one when the ball goes to one of their players who can really hurt you if they are one-against-one or not marked.
"Then, when we have the ball, we have to try to use the space and keep the ball to frustrate them. If we play like that, we are brave and confident and everything, then we have a chance against any team in this league."