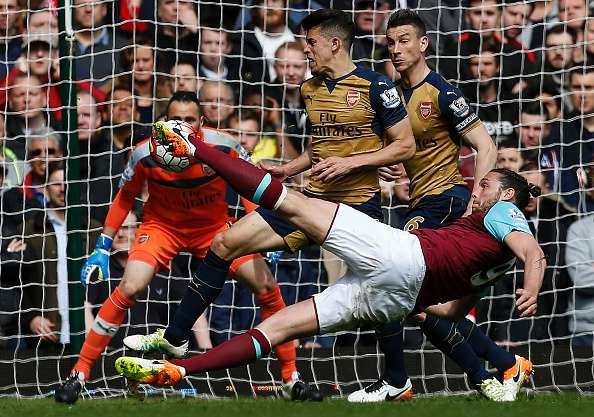 Slaven Bilic will let Andy Carroll loose at Swansea.
Bilic will not hold his striker back and says stopping him going at full pelt before may have made his injury issues worse!
'We are monitoring Andy but why should I hold him back?' Slav told the Mail. 'We can hold him back in training sometimes and tell him to stay in and do extra work.
'Maybe before it was always holding him back and that could be one of the reasons why he was getting injured. Unless you are talking about extreme examples you are more likely to get injured if you are not training.
'Of course you have to be cautious with Andy because of his history, but if he is feeling good, let's build on that. Why are we thinking negative?'
Slaven added that in his first game back, "he came on and was like a little kid in the last 15 minutes. He wanted to do everything.
"He was doing in 15 minutes what is normal in 90 minutes. He was doing that either as an impact player or from the start in every game.
'That is the key. That is the key for every player or for every man no matter what your job is to have that intensity in itself.
'Also, it is important to have those kind of players in a football team that can lift the others when maybe on the day aren't that enthusiastic, let's say.
'With Andy you know what you are getting. You are gonna get everything. Commitment, quality, impact, whatever.'