Rob Shepherd called it correctly last Thursday when telling the two Daves the obvious candidate was right under their noses in Slaven Bilic.
Here's what Shep had to say.
I would love to see Claret and Hugh's fans choice Jurgen Klopp or my own preference Frank de Boer installed as the new West Ham manager.

But if neither want it then give the job to Slaven Bilic …NOW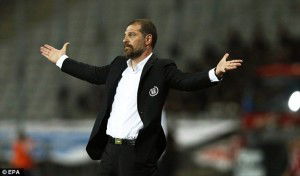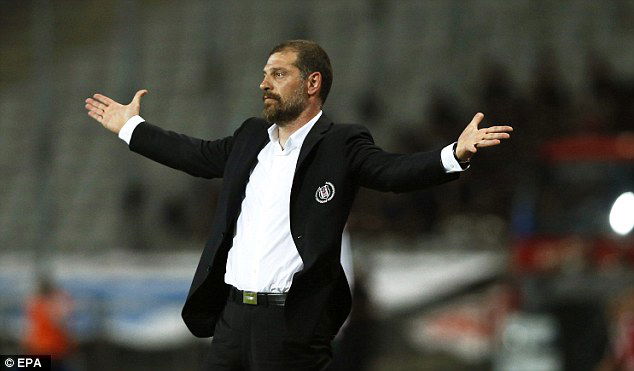 The word in Spain is that current favourite , Seville manager Unai Emery who has spoken to West Ham this week is also wanted by Napoli but could well be  offered a new deal to stay in Spain. And Sevilla have qualified for the Champions League.
One is starting to sense that some managers on the move out there and indeed their agents are seeing West Ham as the perfect

 

partner …….to boost their profile and bidding power with current or courting clubs.
I have a suspicion the Rafa Benitez camp

 

merely toyed with the Hammers to either up his salary at Napoli or help speed up his strange appointment by Real Madrid which was confirmed yesterday.
Manager of Real Madrid or West Ham ? Benitez who was born in the Spanish capital

 

and cut his managerial teeth with their

 

B team has had a long term ambition ,strategy even, to take over at the Bernebau.
Yes, I accept it shows ambition that the Hammers are aiming high as they seek the right manager to guide the club to the Promised Land of a new life at the Olympic Stadium and all that could go with it.
Understandably there is a nervousness about making the wrong call and the team after the dour but dependable Sam Allardyce regime ,spiralling out of the Premier League.
There are those who will still argue that Big Sam is just the sort of "safe hands" West Ham need for next season's transition. But that fails to recognise the desperate demise in the second half of last season.
But the longer it takes to replace Allardyce  the more those who would have stuck with him would seem to have a case.
There was logic in the pursuit of Benitez given his CV although he is manager whose spending habits in the transfer market would have quickly been at odds with the budget available at West Ham.
But the current dalliance with Emery would seem a big risk.

Yes he has regarded as an innovative coach and has taken Sevilla to back to back Europa Cup successes. But a team who are always safe in La Liga have made that competition their priority
And  just a three years ago he had a brief miserable time with Spartak Moscow.
I have no doubt though Emery is a talented coach and tactician but he does not have a

 

good command of English and the Hammers need a manger to hit the ground running not feel his way into a new job and culture.
Look how it didn't work for Juande Ramos when he left Sevilla for Spurs.
So if the club aren't prepared to go for one of the best bright English candidates, Bournemouth's Eddie Howe, then the time

 

has come to make a move for a man who has the CV

 

and big character West Ham need …..Bilic.
True he has not

 

managed in the Premier League…neither has Emery … but he does know the culture of the English game having played with the Hammers and Everton. I am certain he has more about him than Roberto di Matteo whose name is suddenly being mooted.

With Bilic there  would be an immediate bond with the fans and I would suggest that if he wanted

 

help and insight into the current English scene then he should lure Rio Ferdinand back to the club as one of his aides.
Ferdinand is interested in getting into coaching. He has a good football brain. He is well connected in the game and has an obvious affinity with the Hammers.
Bilic having quit Besiktas is available and

 

could take up the job tomorrow. Having just announced his playing retirement so could Ferdinand.
But if West Ham dither …if they keep shopping around ….Bilic may start to feel distinctly a choice by default and not even pick up the phone.
Then who would West Ham turn to ?