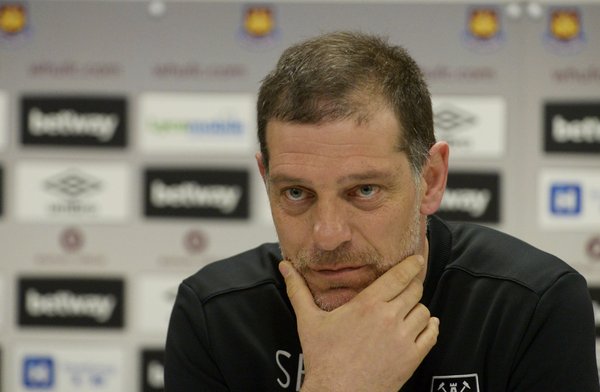 Slaven Bilic has again insisted that his contract is of no importance right now but that one brick has been placed in the wall by the win over Accrington Stanley!
The Hammers board have made it clear they won't be offering anything in terms of a new deal until January at the earliest and the manager now wants to see follow-up victories over Southampton and Middlesbrough.
David Sullivan has made it clear the boss has to make sure he is no more than a "one season wonder" before any new deal is offered.
And Bilic has been moved to make his own position clear saying: "I didn't talk about my situation back in March and I am not going to start now.
"I didn't discuss it with the chairman then because I was totally concentrated on the team and things haven't changed.
"Back then all I said was I look at the next two games and that's all. Very soon it is that time in the league when you can get in trouble.
"We have to act, and very soon you can get out of trouble but it isn't going to happen by default."