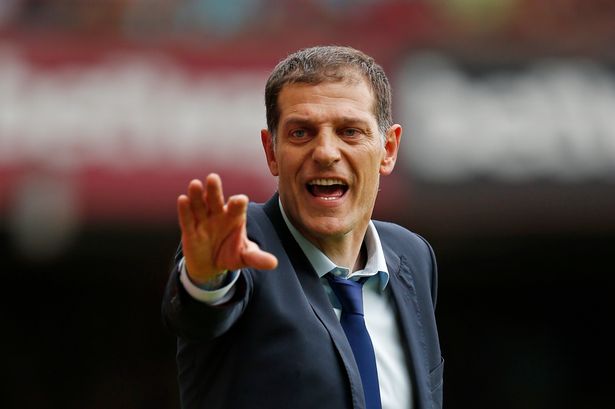 Slaven Bilic has called for unity ahead of West Ham's relegation showdown with Swansea City on Saturday, demanding his players 'leave their egos in bed at home.'
The Mail reports that while he refuses to accept the team are in a  'do or die' situation, and acknowledges their destiny remains firmly in their own hands, he won't tolerate anyone who isn't completely focused on the task at hand.
He said:  'I know we can do it and we have to put everything we have on the line.
'We have to forget about egos, forget about who is going to start the game, forget who is going to score the goals. We have to leave our egos in our beds at home and be as one, totally.
'I am not saying we weren't before. But now more than ever to win a game.'