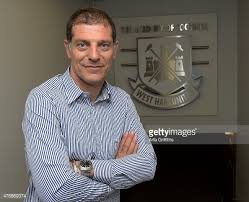 Slaven Bilic has expressed his total delight at the club having attracted Dimitri Payet to Upon Park declaing:" "He is a great player and did really well at a big club like Marseille.
"He was fantastic last year and I really wanted him. The Club did a great job to get a player who had so many offers. We are expecting big things from him and we will help him to adjust.
"Everyone who is connected to West Ham will enjoy seeing him. The French League is one of the big five and we have seen so many good players who have come over from France and done well in the Premier League."
He seems equally pleased to have brought Julian Dicks into the club as a member of his coaching staff but said: "It was my choice from the beginning.
"I didn't bring Julian onto my staff because he is a legend. He is my friend and we were room-mates when we played together. We were very close then.
"We met after I signed and it was like we had never been apart. Without a doubt it was something I wanted to do. I am very demanding and ask a lot from my players and staff."