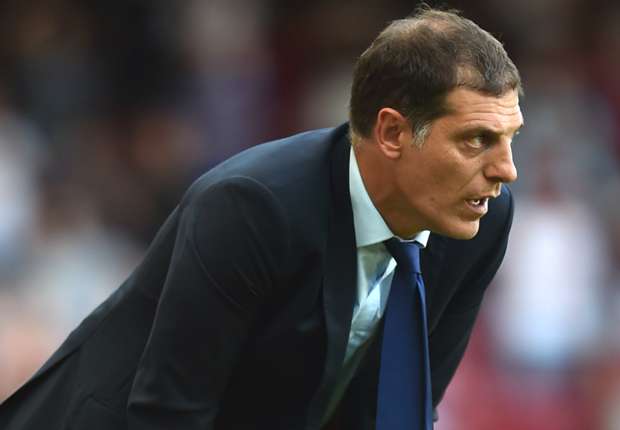 Slaven Bilic will be given time to sort out the team's fortunes with David Sullivan and David Gold stll believing he is the right man for the job.
The b0ard realise that the manager has had a particularly tough time with injuries and a new ground causing him and the team major readjustment problems.
And with his big players now on the way back the feeling inside the club is that he must have the opportunity of working with his "first team" before his future becomes an issue.
Slaven's current mood was described to us yesterday as "very serious and focused" and that of a man who is getting a very firm grip on playing issues within the squad.
And we were told: "Had we failed to take anything from the Middlesborough match there would have been a bigger issue but the point made a difference after those awful defeats against Watford and Southampton.
"There were also signs that one or two key players were returning to some form and with Cresswell and Carroll both possibles foe this weekend and Sakho 50-50 the manager can perhaps feel a little more relaxed at the possible outcome.
"Yes, we've had a bad run but everybody – chiefly the boss – is aware that things have to change and Slaven will be given time to sort the issues with his big players."