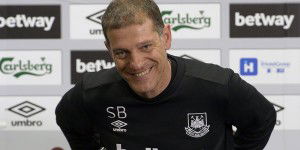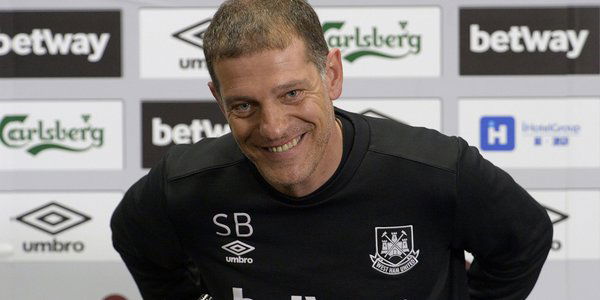 Slaven Bilic doesn't believe there is any comparison to be made between the Turf Moor point and the way the team has performed in earlier games.
And he is looking forward to Brighton and beyond with serious optimism so long as the lads can continue to play in the same way.
He said: "If you are comparing how we played in the last game with how we played on Saturday, especially when it was eleven against eleven, we were much better on Saturday.
"We were dangerous, we were attacking with many players and that's why we had really missed players like Lanzini and Antonio, who is now back to his fitness and everything. It was really good and we have to build on this.
"I knew we would have a difficult start, because we had to play three away games, but more than that we were playing without three or four important players for us, especially if we're talking about the players who are game-changers when we have the ball.
"Now, with Lanzini back, with Arnautovic back and with Michail Antonio getting into his really good fitness after a long break, it is looking much better.
"We are really looking forward with a lot of optimism, if we continue to play like this and work like this, then we should get many, many points."
But he remains very unhappy with Andy Carroll saying of his sending off: "OK the first one can happen, but the second one, he has experience and he cannot go into that challenge, especially when you are playing away from home, two minutes after you got booked.
"I'm very disappointed with what he has done. It is important, but at the end of the day it's not very important if it was deliberate or not, but you can't do it with that experience that you have."