By Dave Langton and Hugh Southon
David Moyes was in 'woe is me' mood after the Hammers' defeat to Brighton on Sunday, delivering entirely confusing and over the top quotes about a valiant Hammers squad of which he has claimed to be so proud… until today!
The reality is his disappointment and bitterness was aimed at a group of lads who looked utterly knackered.
It may well have been the final day of the season, and there may have been Europa League qualification on the menu, if Manchester United lost or drew with Crystal Palace, but the Irons just looked utterly knackered in that second half.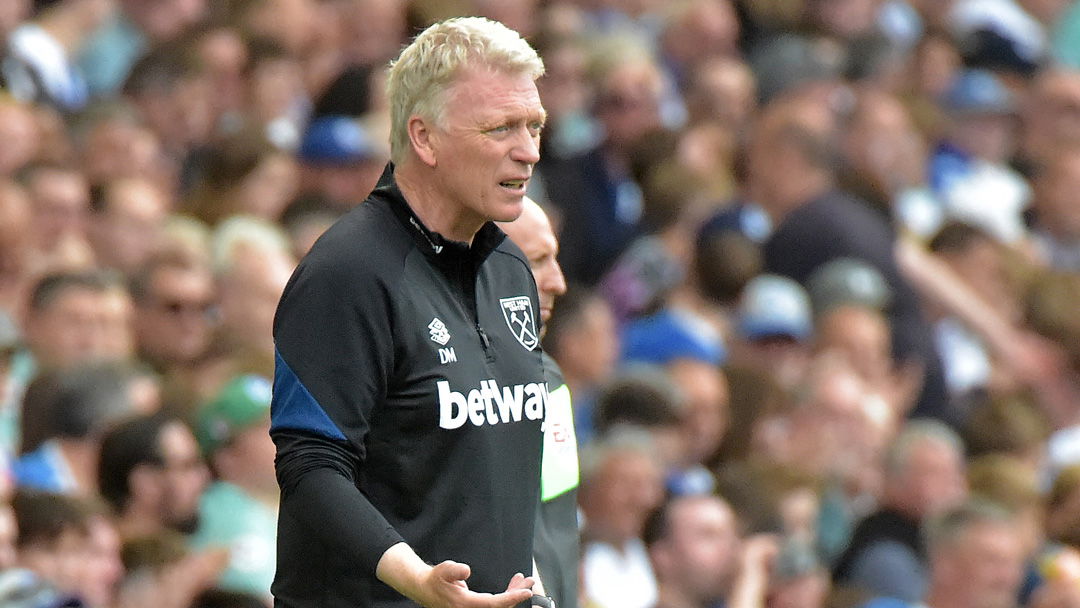 It was disappointing. But for Moyes to come out after the game with the kind of quotes he did is disgraceful. The cliff notes are these:
"We're going to be a team at the bottom of the league if we are going to keep losing goals like we have in the last couple of games."
"I'm going to have a break as there is no way I can keep this going at the rate we've had this year."
"Overall, if today was anything to go by, we have to do a lot more than I first thought."
"It doesn't feel like I've done a good job this season at the moment because I wanted better."
"I can only think of my last game and maybe in a few weeks' time I'll change my thoughts, but at the moment I'm angry with the players today because I'm not going to have the way they performed today."
ERR WHAT?
This is a team that have nearly gone the distance in the Europa League. They went from pillar to post, playing some of the best teams in the competition, and went within 90 minutes of reaching the final. They made us so proud. We'll never forget THAT Andriy Yarmolenko extra time strike, or that famous 3-0 win in France.
We continued to fight for Europa League qualification until the final day. We were 45 minutes away.
Ultimately, what has cost this Hammers side, is a lack of squad depth, a lack of a plan B, and the fact that there have simply been too many minutes for the Irons to play.
Two of those three are Moyes' fault. Nobody else. It's on Moyes.
Anyone would think that he'd just managed a side to a 15th-placed finish, not another top-10 finish and Europe again despite the moody manager expecting several of the lads to play at the highest level  for more than 50 games or more for God's sake!
He was even complaining about conceding a couple of goals to Manchester City last week – astonishing, utterly astonishing! That's the Man City who have won the Premier League title this weekend!
We've been around the block, Dave, we remember this Hammers side playing football in the Championship. If you'd have offered us a Europa League adventure and European qualification this season, we'd have snapped your bloomin' hand off!
We're so proud of this team. But suddenly on the basis of 45 minutes Moyes talks like this. What a way to send Nobes into retirement and the lads away for summer. Horrible.
Maybe he thinks the job ahead of him this summer is just too big for him, and that he isn't the man to rebuild this squad – we will need seven or eight signings in this summer window.
This group needs refreshing. It needs updating. We need more youth, more quality, a few more options.
One thing is for certain, though: Moyes needs to refresh his attitude, because these kind of statements are appalling after the season we've had.
What does he mean by such statements as:
"I'm going to have a break as there is no way I can keep this going at the rate we've had this year."
"Overall, if today was anything to go by, we have to do a lot more than I first thought."
That sounds like a man who is expecting to send out much the same team as regularly next season as this – one of the oldest if not the oldest in the Premier League.
It's a confusing, bizarre and worrying bunch of quotes to leave behind which need explanation because speaking of such a great bunch of lads in these terms is shocking.
We at CandH are not holding our breath that he will do so.