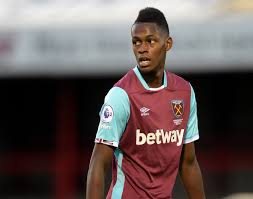 An extraordinary claim that Edmilson Fernandes has been offered to Besiktas has this morning emerged in the Turkish press – not the most reliable world media mind you.
According to Fotomac enigmatic midfielder Fernandes is being touted to the club by his cousin Manuel who formerly played for the club and Everton.
It's a tough one to swallow although the Swiss midfielder has hardy torn up trees at the club having suffered a bad injury this season followed by one good game against Saints and a poor showing versus Chelsea.
But the report claims his cousin said:' "Edimilson is a brilliant player. He's suffering at West Ham. He's only 21-years old. He could be a real star for Besiktas.'
Fernandes, who plays for the Switzerland national team, signed for West Ham from Sion at the start of the 2016/17 season. In his first season, the midfielder showed some promise and played 28 games for Slaven Bilic's side in the Premier League.
The Hammers midfielder is contracted to the club until 2020