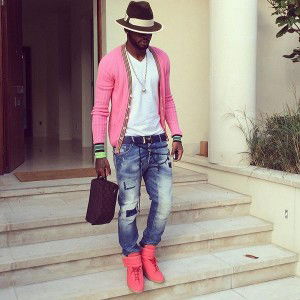 He may be one of the best players to arrive at West Ham for many a moon but Mark Noble is right, Alex Song has to be the worst dresser in the club.
No hang on, let's be a little more honest. He may even be the worst in the world given the garb he's decided to adorn himself with in this picture.
Here he is on his way to training and it's probably fair to say that boss Sam Allardyce will slaughtered him!
The picture emerged on Twitter and demonstrated that perhaps the boy from Barcelona needs a little help with colour coordination!