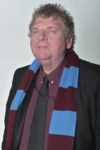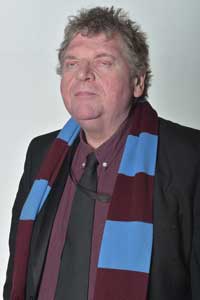 Blind Hammer David Griffith finds the silver lining in our "tough run"


Commentating on Liverpool's performance against RB Leipzig this week, Stuart Pearce expressed immense admiration for the energy levels demonstrated. He said how much West Ham were now breathing a sigh of relief after the run of two matches a week had stretched resources

Most of our opponents in our tough run ahead will not enjoy this relief. Starting this Thursday Tottenham have to scurry to Austria to confront RZ Pellets before scrambling back on the plane to confront us on Sunday.
Conveniently the broadcasters have provided extra pressure on Tottenham by arranging for an early 12 noon kick off. Mourinho and his men will be shakily reaching for the coffee with their biorhythms protesting.

Similarly we have a whole week off before meeting the formidable challenge of Manchester City on the 27th. They however will be again stumbling off the plane after travelling to Budapest to play Borussia Mönchengladbach on the 24th.
Borussia Mönchengladbach are no mugs. It is unlikely that they will be able to significantly rotate their squad. Manchester City will still be a tough ask but we could not have picked a better time to play them.

A level playing field will be restored for our game against Leeds United on the 6th March, as disappointingly, it will be against Manchester United at Old Trafford   on the 13th.
I have looked in vain for fixture congestion in the week prior to our visit there. I had hoped that a game in hand would have been played for some team who missed a fixture due to Covid but so far no luck.

Things will look up again however when we are due to entertain Arsenal on the 20th March. We must all become Gunners supporters against Benfica in the next week or so.
Successfully moving to the last 16 will see Arsenal play the first leg of this round on the 18th, only a few days before our clash, scheduled for the 20th but to be moved to the 21st if Arsenal progress.

In April we will face in form Leicester but again our dream scenario is that they progress in the Europa League and at the same time avoid Arsenal. If so we will again be confronting a team exhausted after the major challenge of European Quarter Final first leg on the 8th April before meeting us on the 11th.

Ironically of course if all this works out and we gain more than expected points we may well qualify for Europe, almost certainly at the expense of a depleted Leicester and Arsenal. We will face our own squad depth issue then. We can cross that bridge when we come to it.