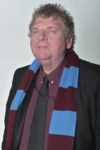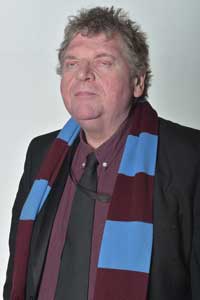 Blind Hammer Considers The Lesson From History.


My fellow CandH blogger, Allen Cummings, has stuck his head over the parapet so I guess it is time for me to put on the tin hat and do the same.
He discussed whether West Ham's improved morale and performance is due to protection from toxic protest.
This in turn, followed discussion by TV pundits Jamie Redknapp and Micah Richards, who both believe that the team has benefitted from fans lockout.

Whether we like it or not, this is an issue increasingly discussed in the wider media. The suggestion that West Ham are better off without unhappy fans has been the subject of recent discussions on both TalkSport and Five Live.
Specifically over the weekend, Perry Groves, a talkSport pundit expressed his conviction that part of the reason for West Ham's improvement was due to their protection from impatient, unhappy, fans.
He referenced performances in recent games against Brighton and Fulham, which if played last season, would have sparked a wave of negativity.
This issue will, sadly, not disappear until West Ham can reproduce their current form next season, in front of their fans.
No West Ham fan likes to hear these comments and it is tempting to simply brand these pundits as disrespectful.
We do however, if we are being honest, have to consider whether there is any substance to this argument.

Those who want to express hatred and fury towards the board insist that none of this should affect the team.
Yet history suggests that this fine distinction is rather more difficult for the players to appreciate.
This lesson was rammed home by club legend Billy Bonds with his memories of the 1990's protest against the Bond Scheme.

Then the Board floated a hairbrained scheme to raise funds by forcing extra payments for enhanced season ticket rights.
Amidst the consequent protests West Ham spiralled into freefall. An SOS went out to Harry Redknapp to join Manager Billy Bonds, as his Assistant.
Yet Bonds was angered after Redknapp recalled, in his auto biography, Allways Managing", that West Ham were at that time, a shambles
Bonds retorted: "'Harry described it as a shambles when he arrived. The place was in a mess but there were reasons for that."
Bonds insisted that the blame for the shambles was not with the players or management. "'My first thought about it is that it's disrespectful to a lot of the players and staff who were over there at the time."
He explained: "It was on the back of the Bond scheme and fans were up in arms, rioting over there, even trying to get in the directors' box and stuff like that."
Bonds explained the negative impact the protests had on the team: "'I think up until December [1992] we were halfway up the league. We were going OK. hen the club put out that there was going to be a Bond scheme.
"The fans were dead against it and there was all kinds of problems over there 'In the end, the players in the end had no confidence going out there. I don't think we won another game until the end of the season."

For myself, I am convinced that those opposed to the Bond Scheme in the 90s were morally correct and had no desire to see West Ham relegated. I opposed the Scheme myself though never actively protested.
Yet a club legend remains convinced to this day that these protests played a massive plart in the collapse of morale and eventual relegation.

Food for thought.