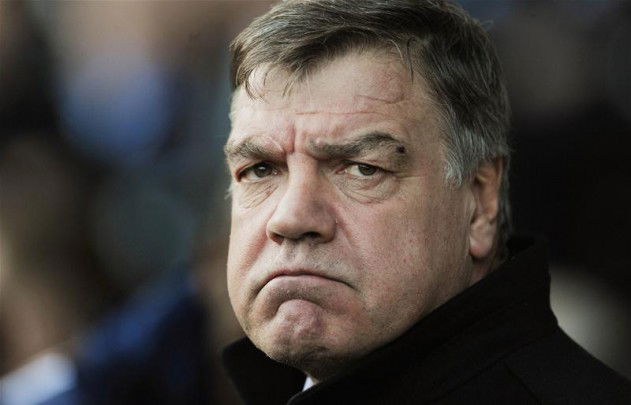 The fire has started raging – lit by the Daily Mail and fanned by Twitter whilst all day long my phone has been red hot with people claiming to know the truth!
Thankfully I reckon I know my sources pretty well by now and understand who is close to what in the non stop activity which makes us West Ham United – source of never ending rumour and speculation.
The burning question of course is whether the Mail has got it right and that Sam Allardyce is to be fired immediately following the match at Manchester City.
Most people close to the Irons and who understand the politics of the club realise that the Mail has close ties with the club and that Head of Sport Lee Clayton is a long term fan.
Put those two things together and we MIGHT be expected to accept that this story is ..in fact I have my doubts.
Let me say this straight away though that I think there's every chance he will be gone but I don't think it will be on Sunday because that just not the two Daves style.
Murmurings have been leaking out of the Boleyn for several days that any decision on the manager will be taken at a full board meeting when that "review of the season" gets underway.
The review is bound to include the fact we survived of course before going off to cover the almost non stop season-long anxiety, style of football played, the terrace demonstrations, the recent poll showing that 78 per cent want the manager gone and the threat of a loss of season ticket money.
But the biggest clue to Sam Allardyce's survival, or otherwise, came at the annual dinner when chief powerbroker David Sullivan made it clear he wasn't happy with things.
These occasions are not usually the stages for such strong words from a club owner but DS is not your usual club owner. He says what he means and means what he says.
I genuinely believe he was speaking for the discontented fans in apologising to them for the season – the fans and their season tickets matter to him.
HE COULD HAVE SAID ABSOLUTELY NOTHING – THAT HE SPOKE UP TELLS US A WHOLE LOT ABOUT HIM!
He is clearly concerned and if I was having a bet I would say that it's more likely than not – perhaps  70-30.
Sam Allardyce may well find his hands tied in the summer transfer market as the owners scrutinise things far more closely and that could cause a problem or two.
So to sum up. I don't see him being fired on Sunday but would sway towards a final farewell somewhere further down the line this summer.