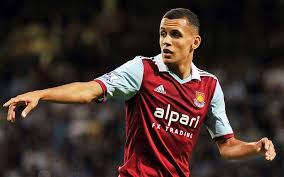 Occasionally – in an unguarded moment – words of huge significance are spoken.
Such was the case today although I'm not sure the person concerned quite realised it!
Regular visitors to this website will know that we revealed yesterday at around midday that Ravel Morrison could be allowed out on loan to one of the top Championsip clubs.
The word came from outside West Ham but the source was one we have often used and his information has always proved impeccable.
And earlier this morning we contacted a trusted source and put the issue on him and there was certainly no denial that it would be a good idea for that to happen.
He said (and here are the unguarded words I spoke of in the first paragraph): " He isn't really one for a scrap such as we are in right now – sometimes he is at it but at other times his heart doesn't appear to be in it.
"A loan would be a good idea because if he's not playing here ( AND HERE IT COMES) "we need to keep his value up."
In the middle of writing this piece I have just been interrupted by a phone call from somebody working on the situation to tell me that he expected something to happen tomorrow!"
Ravel's situation all season has been odd to put it mildly. His allegedly uneasy relationship with the manager has been regularly mentioned; his amazing form earlier was drooled over and brought him to England under-21 level.
Then came a slump when he became annonymous before the outcry for contract talks to be held before the end of the season.
Then in came Fulham who were not only knocked back but apparently  reported to the FA for an illegal approach.
Now we see a loan deal beckoning which although it may contain a call-back clause, looks rather like the prelude to an Upton Park departure.
Somebody once said to me: "I don't like a gamble but I do like a bet when the value is there."
I think if that person is following the Ravel Morrison scenario closely at the moment they may be set to have a bet on the young man not being around at the end of the season.
There's really been too much going on around him to come to any other conclusion!