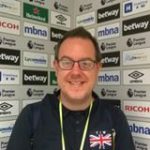 By CandH blogger Niall McDonald
With subsequent events over-shadowing  it, the draw against Palace on Tuesday seems a long time ago.
But as I sat on the train home from the game it struck me I don't remember seeing us play this consistently for a period of 2-3 months in a very long time.
There was that fast start under Allardyce and the rush of away wins in the first months of the Bilic era. Before that I'm remembering some of our famed last ditch relegation escapes and play-off challenges. Before that it's probably the 2005-06 season under Pardew, all of 12 years ago…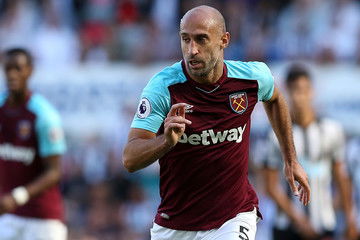 Now don't get me wrong, we're still in this particular relegation battle, and don't equate 'consistently' with 'superbly' or 'eye-pleasingly', but the level of performance and commitment Moyes and his staff are getting from increasingly limited numbers is hugely impressive.
I'm getting used to turning up on a match day with the feeling that we can get something out of the game and that I'll see a team doing their utmost to deliver.
I don't think I've heard Moyes present injuries as an excuse for a result. Instead each blow seems to inspire him to dig a little deeper into his tactical armoury.
A case in point was the deployment of Zabaleta in the holding midfielder role on Tuesday night, which took me, many others in the ground and on social media by total surprise. Fair play to Roy Hodgson if he predicted it before kick-off – my suspicion is he didn't.
Moyes' ability to get the most out of the resources at his disposal may well prove to to be a critical factor if we are to stay in the league and build a platform for the future.
Certainly from our lofty perch in Block 205 the atmosphere in the stadium seems very 'behind the team', and I've heard nothing but positive comments regarding the manager on the way into, during and out of games.
Long may it continue!!
COYI