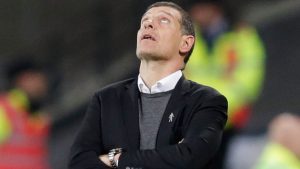 David Moyes is tonight being speculated as the manager-in-waiting at the London Stadium tonight with  many sources reporting the former Everton, Manchester United and Sunderland boss was at today's game.
The Hammers were soundly beaten 4-1 by Liverpool and this HAS to be the end for Slaven Bilic who as the final whistle blew turned on his heel screwed his face into  disappointed snarl and matched straight down the tunnel.
There were no waves to the crowd , no greeting of his players. His body language said it all and if he isn't fired this evening it will almost seem like a dereliction of duty by David Gold and David Sullivan with the Hammers now sitting in 17th place.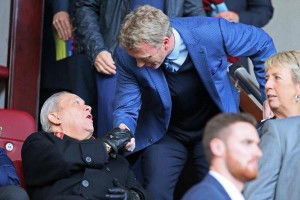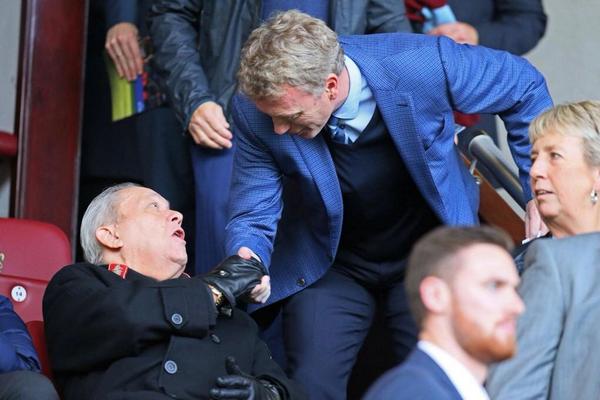 There are only so many times you can describe performances as dreadful, abysmal, hopeless and disgusting so I won't use any of those words again.
Instead let's just say this was the game which ended any thoughts that a likeable Croatian could do anything other than leave …and straight away.
Two goals from Salah and one apiece from Oxlade-Chamberlain and Matip were more than enough to see off a Hammers team which frankly didn't put in a full shift.
Manu Lanzini's chipped effort was nothing more than a consolation and the one moment that will give the incoming manager – whoever he is – some hope the Argentinian was above criticism, showing plenty of ability whenever he was on the ball.
But the fans have sussed this Slaven Bilic team – they don't look interested, they didn't close down, they were without heart and at times players were clearly trying to avoid receiving the ball. The are not giving 100per cent and that is entirely unforgivable.
We've seen it all before too many times. This team is not playing for Slaven Bilic and Gold and Sullivan have to act pretty damned quick – like now.
He has to go!