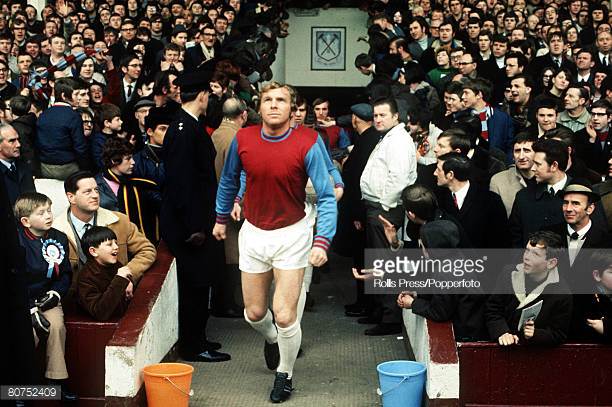 Mooro!
Just the name makes me tingle exactly as he did when I watched him as a young man from the West Enclosure all those years ago.
Millions of words have been written about him and none have ever really caught the essence of the man who was the very best…for me, the greatest exponent ever of the beautiful game.
The very fact that West Ham United is raising such a 25th memorial to him on the anniversary of his so untimely death again demonstrates the extraordinary impact he still has on the claret and blue army all these years on.
What's may surprise is that some of us knew at the time we were watching him in all his pomp that he was set to  become the club's most unforgettable legend. I'm so glad we were right.
Truth is however that in honouring him as we are about to, we run against what Bob was – he never wanted the attention, he was the most unassuming man in the world.
He once told me  when I suggested there might one day be a statue of him, that was the last thing he'd want.
In that incredibly self depreciating way of his he said: "Blimey, I'm only a footballer. Why would anyone want to do that."
Class never brags and boasts, class doesn't get involved in slanging matches, class doesn't use obscene language, class doesn't try to get one over on people – class simply speaks for itself. Bob had it in abundance. He did none of the aforementioned.
That I should have met and worked with the greatest defender of all time is a privilege and honour I will take to my grave. That I just happened to be a Hammer too makes it all the more special.
To those who saw play and remember him, paying homage is a given. To those who didn't, I promise you he really was the greatest. Be proud.
Well done to the club for honouring him in this way even though Bob would have shrunk away from it all.
But I'm sorry Mooro you were so great – none of us can help ourselves.