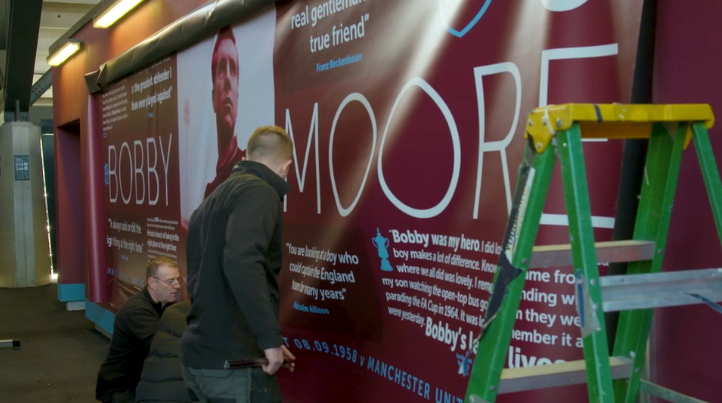 Four new Bobby Moore displays have been installed on the London Stadium concourse in advance of tomorrow's game against Burnley.
The club have advised supporters to get to their seats early, as a few minutes before-kick off, when members of the 1964 FA Cup and 1965 European Cup Winners' Cup-winning teams captained by Moore – Ken Brown, Ronnie Boyce, Jack Burkett, Brian Dear and Eddie Bovington – will be welcomed pitchside for the pre-match ceremony.
After the two teams have taken to the pitch, they will line up around the centre circle while a floral tribute will be laid on the centre spot. A minute's applause will then be held, during which supporters in the East Stand will be invited to create a mosaic in tribute to Moore.
In a recognition of the Club's heritage, for the first time, flagbearers will display the 16 crests used by Thames Ironworks FC and West Ham United during the Club's 123-year history pitchside on Saturday. In addition, these crests will be displayed in the stadium concourse.