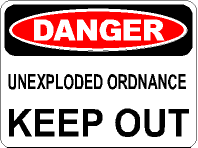 A report commissioned by developers Barratt London has revealed a medium to high risk of unexploded ordnance underneath the Boleyn Ground stadium and surrounding lands once used by West Ham.
The ground investigation report by RSA Geotechnics was submitted as part of planning documentation to Newham to again permission to build 842 flats on the site of West Ham's former home.
The report says: 'A review of the historical maps as part of the desk study indicated that the northern part of the site had been subject to bomb damage, as four ruins were located within this area of the site.'
In addition to the above, historical information for the Boleyn Football Ground published on the West Ham United Football Club webpage indicated that in
August 1944 a German V-1 Flying Bomb landed on the south western corner of the
football pitch, which caused severe damage to the ground, but also resulted in a fire
that gutted the Club's offices.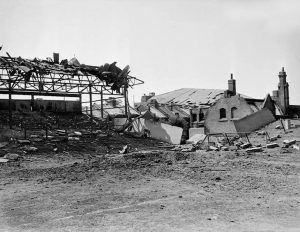 Based on this information a risk of unexploded ordnance (UXO) was identified and a Preliminary UXO Risk Assessment was undertaken for the site by MACC International Limited. The risk assessment identified a credible UXO threat. The historical information reviewed as part of the preliminary assessment indicated
that six high explosive (HE) bombs landed within the site boundary, with a further
two landing on Castle Street just south of the site, and a third landing just north of
the northern site boundary. The site was also noted to be within an Incendiary
Bomb Strike Footprint. The risk level was considered medium to high risk for works to be undertaken in un-worked post war ground.'