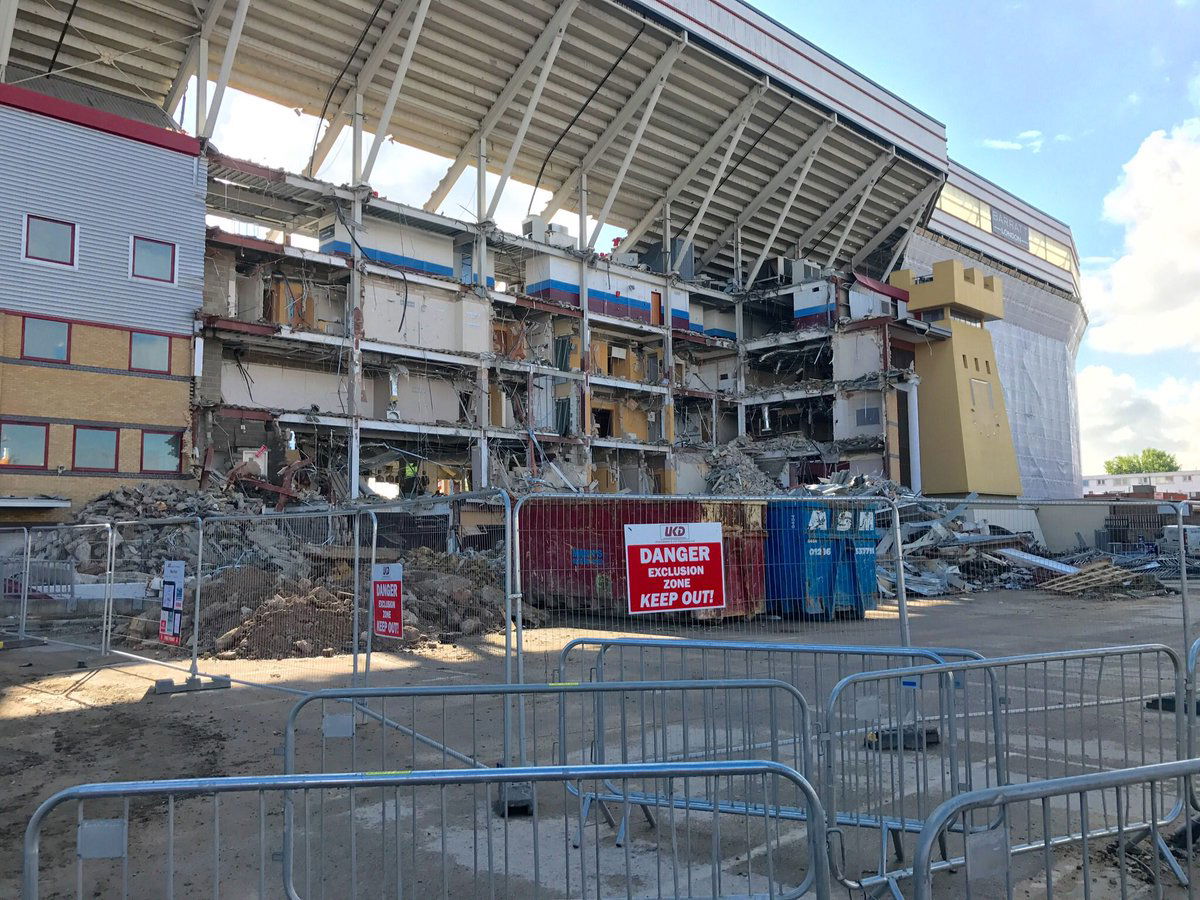 The Boleyn ground is in its final weeks of demolition as the final West Stand is demolished in which has been a long agonising death over many months for many. Many supporters will be relieved when it is finally over and the ground levelled and that point could be very close.  One of yellow castle turrets has already gone while the middle of the former Betway stand has been ripped out to expose the inner rooms.
West Ham's former stadium was initially purchased by Gallaird homes from West Ham for £38m but it was later sold on to residential property developers Barratt London.
The Boleyn development called Upton Gardens will include a mix of 842 one, two, three and four bedroom properties and incorporates 211 affordable homes including 125 at affordable rent and 84 available for shared ownership.