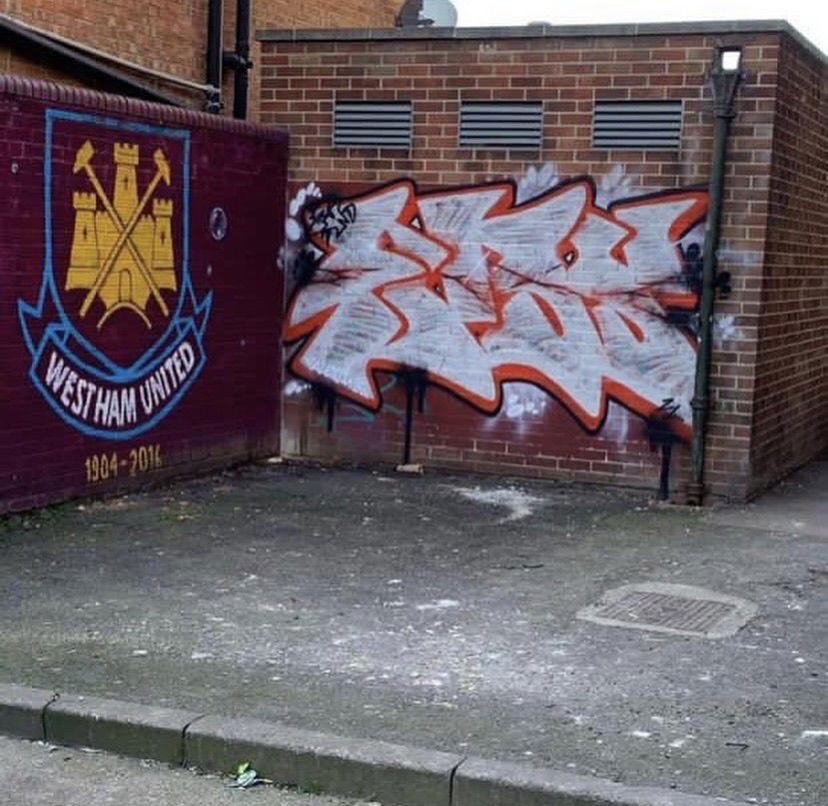 A piece of graffiti that came to symbolise the West Ham Boleyn ground memory for some supporters has itself been covered by graffiti.
The wall which once read 'Long Live the Boleyn' has ironically been replaced by local street art tags.
The wall is very close to the place that was West Ham's home between 1904 and 2016.
Kevin Slade of Sex, Drugs and Carlton Cole took to social media to say 'Gutted about this. It was only a matter of time'
A West Ham street art mural created by Norwich based artist David "Gnasher" Nash which was next to the original appears to have been left intact. That street art was commissioned by West Ham supporter Vik Taak who works for Newham Council as a tenant liaison officer and is part of a Newham street art project.
The place the Boleyn Ground once stood has become a housing development with 842 new flats called Upton Gardens.