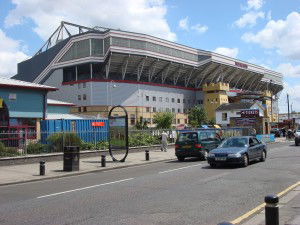 West Ham have emailed football clubs across the South East in a bid to sell the contents of the Boleyn Ground which are not deemed suitable for the memorabilia auction starting later this month.
The email contained a seven-page brochure in which the club lists over 20,000 items that are available to the highest bidder.
As well as larger items like the floodlights (which were purchased just three years ago for £3m) and scoreboards, the club is also selling one "large stick blender", a "slicer" and ten fridges from the kitchen, as well as a "police gaol".  The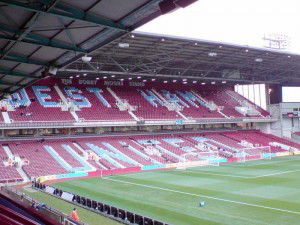 distribution list included sports clubs across the south of England as West Ham looks to strip the stadium bare before the stadium is demolished by developers.
West Ham has appointed Hilco global to run the auctions.
The Stadium Contents Online Auction will open on 18th May and close over two days, 8th and 9th June, while the Football Memorabilia Online Auction will open on 23rd May 2016 and close over two days, 13th and 14th June. A live Webcast Auction, meanwhile, will be held at the Boleyn Ground on 4th June
Supporters can now pre-register their interest in the Farewell Boleyn auction, by visiting www.auctions.whufc.com, where further information can also be found on the auctions and available lots. The auction brochure will cost £20.
Viewing will be available on Saturday 28 and Tuesday 31 May and Thursday 2 June 2016, between the hours of 10:00am and 4:00pm BST. Two people are admitted per catalogue. Please report to the Betway Stand entrance.