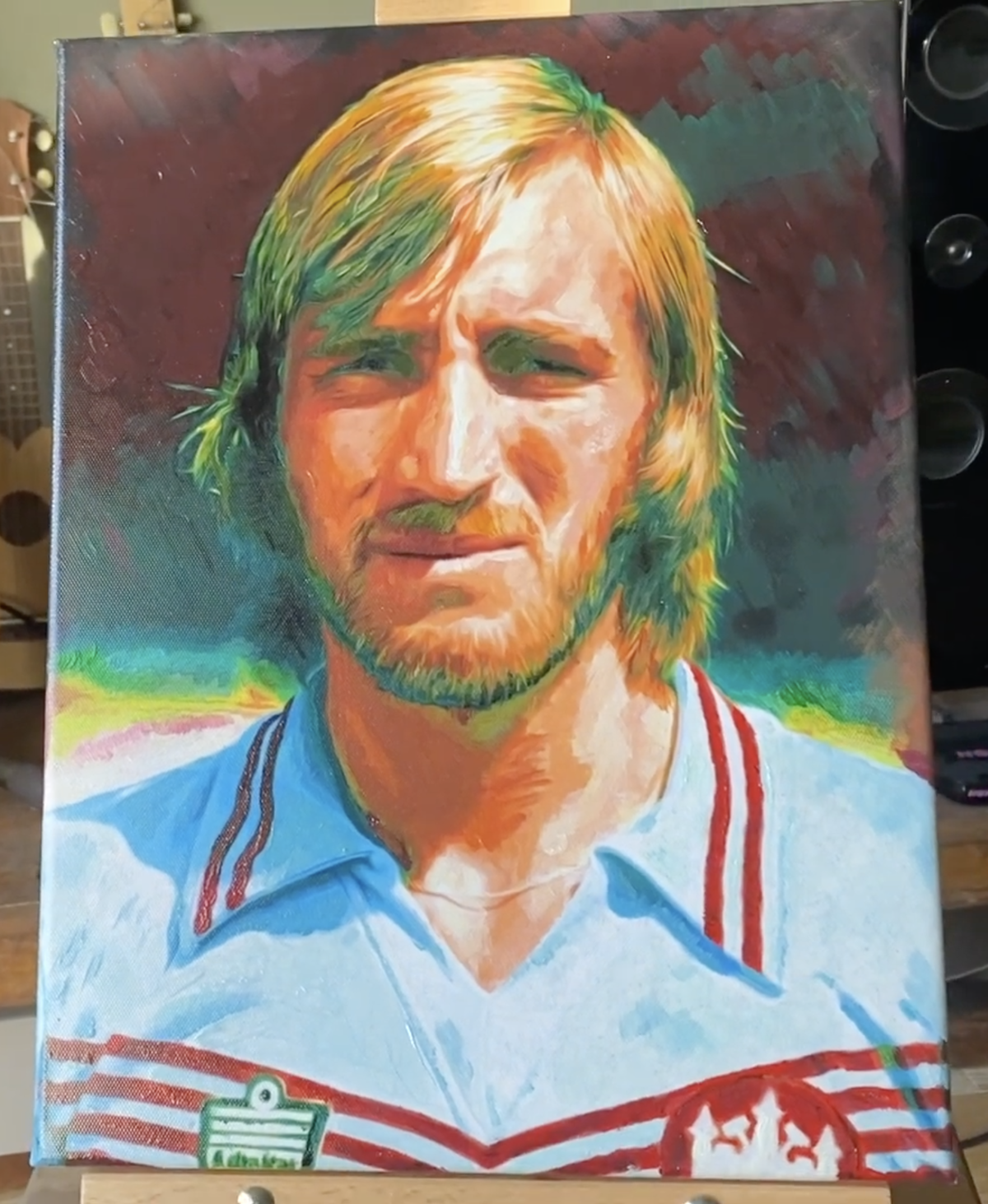 Talented West Ham animator, filmmaker, podcaster and artist Canning Town Len is offering West Ham supporters the chance to buy a limited edition print of a new Billy Bonds painting he has recently created for just £15 including postage and packaging.
The professional storyboard artist turned film producer and director made a  West Ham film called Everybody's Second Team, which is available on Amazon Prime and is currently working on his latest film.
The West Ham season ticket holder also has a thriving portrait business and crypto art department selling Non-fungible tokens (NFTs)
His latest exploit has seen him turn his hand to paintings with his first commission being Mark Noble with a second being Hammers Legend Billy Bonds.
The A4 print run is limited to 99 numbered and signed copies with many already sold.
You now buy yours now at https://www.canningtownlen.com/special in time for Christmas the West Ham fan who already has everything
When he is not creating West Ham art he can be found on the West Ham podcast Moore Than Just A Podcast with his weekly musings.
;