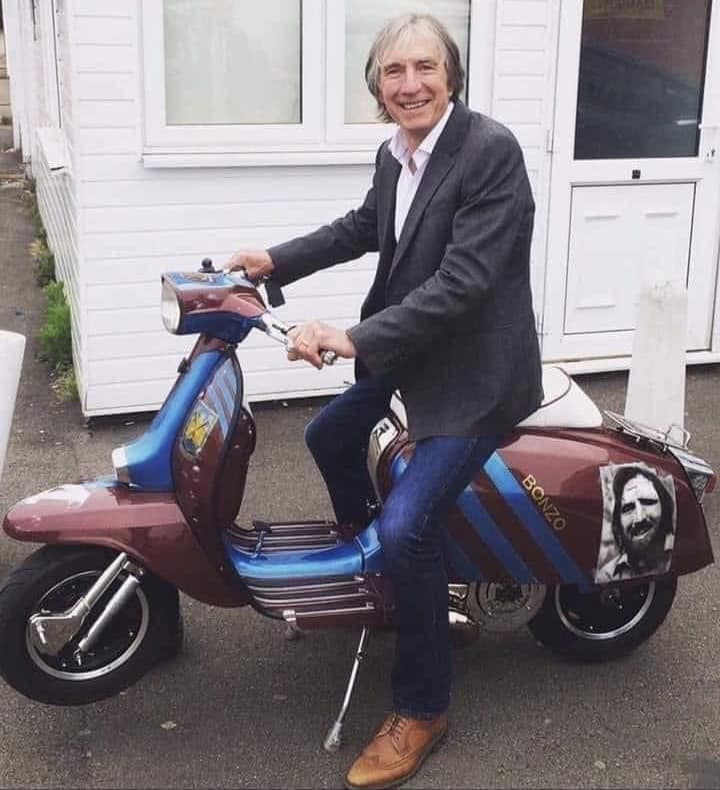 So sorry Bonzo we missed your 77th by 24 hours but we hope you had the greatest belated birthday ever and trust you had a wonderful day.
There won't be a Hammers fan anywhere who wouldn't want us to wish you the very best as you stride into your 78th year with all the enthusiasm you showed for all those years on the pitch for us.
Twenty seven years as player and manager and 799 first-team games for West Ham in a career spanning 21 seasons is the most extraordinary of records.
You have always been – AND ALWAYS WILL BE  – as one of the true greats for this club with your buccaneering approach to every game in which you played for our beloved club.
For me personally you were just a step behind Mooro of whom you once said you were in awe as the greatest player ever.
Thanks for everything Bonzo. Never forgotten