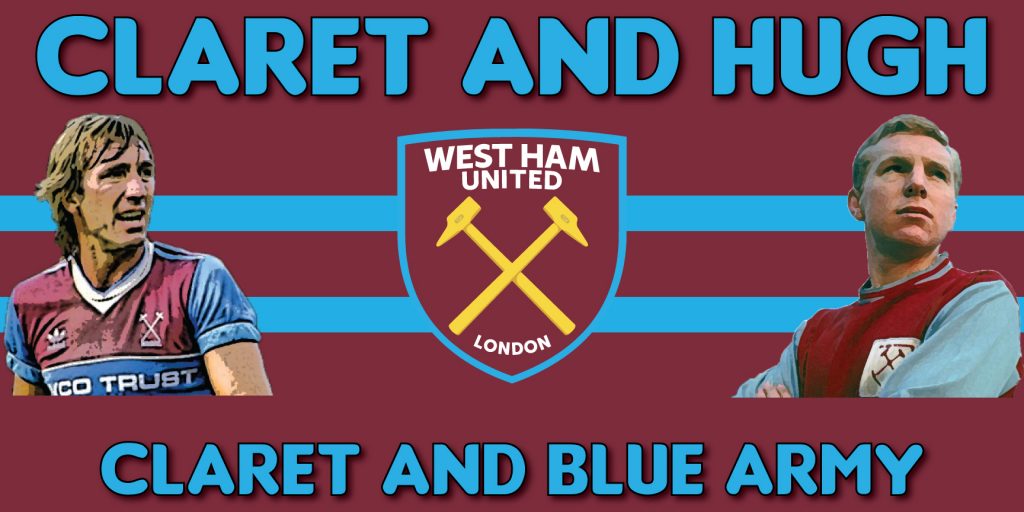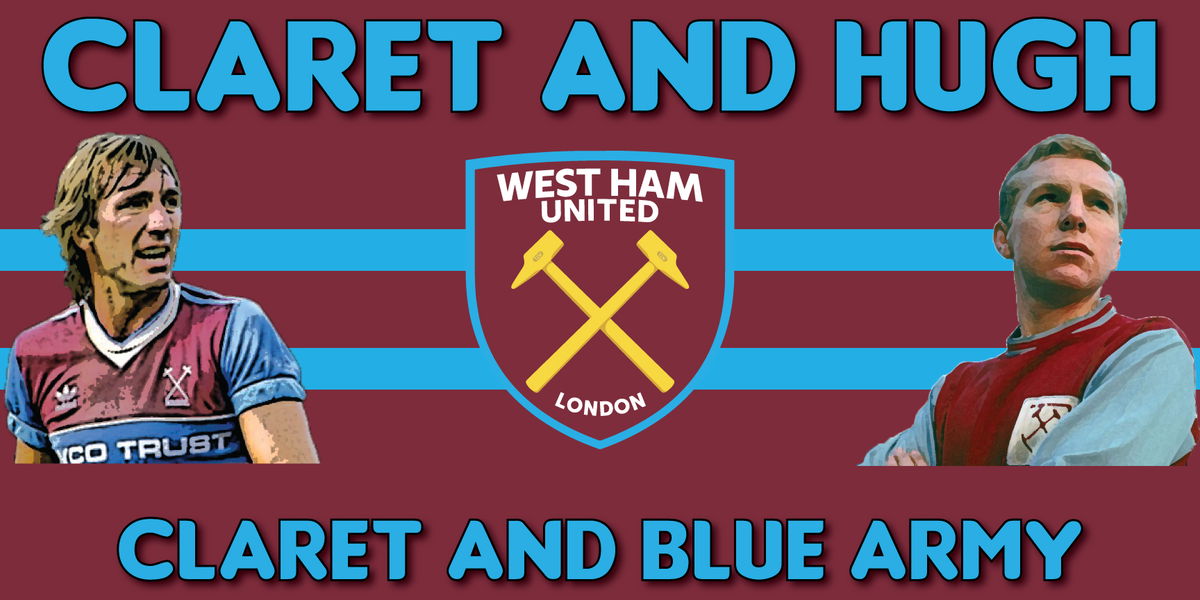 Here's the first design for the 24ft x 12ft flag which ClaretandHugh will be putting into the London Stadium on match days and for which we have had permission from the club.
We felt it was really important to ensure that Billy Bonds was finally placed bang on the Hammers radar after sometimes being ignored for too long.
Bonzo is the most retiring of men and never one to try hogging the limelight but he is the ultimate Hammers hero to so many of us and we wanted him 'honoured.'
He has often explained how stood in awe of Bobby Moore when arriving at the club and for a long while afterwards so we believe it is entirely fitting that the two greatest should take pride of place on our banner.