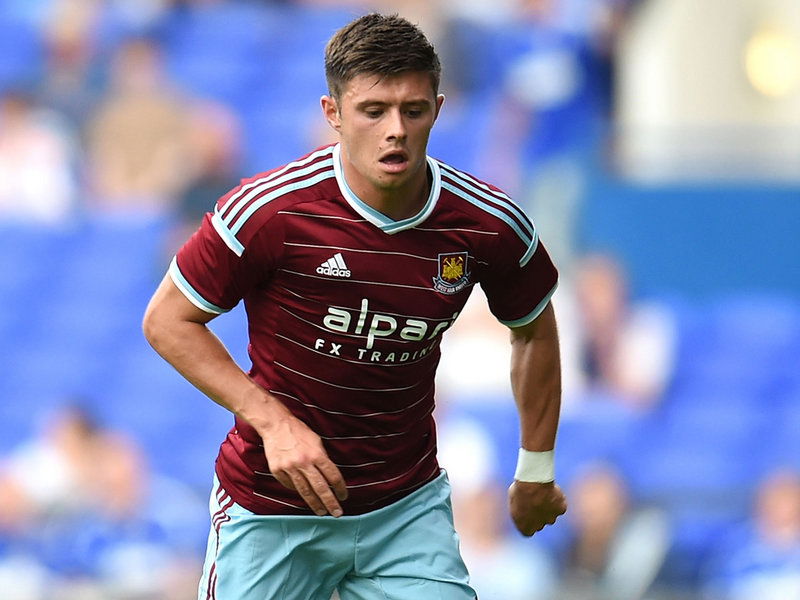 There's nothing remotely 'Billy Bigtime' about Hammer of the Year Aaron Cresswell – nor is there ever likely to be.
For our left back showed his humility and down to earth character again on Friday when sitting down and cleaning his own boots just as he did as a kid at Tranmere.
In the rarified air of the Premier League, Cressie seems a breath of fresh air – a guy with an old school mentality in a football world gone finance crazy.
The 25-year-old learned his trade at Tranmere but barely raises an eyebrow over the glowing accolades he is now receiving as he looks to be standing on the brink of international acclaim.
He told the Daily Mail: 'We did everything at Tranmere. I liked that – it's true that it keeps you grounded. In the youth team I was cleaning corridors, cleaning boots, sweeping floors – all the little jobs.
If someone in the first team asked you to do something, you did it. Some kids these days miss that experience.'
One of his chores was to clean the boots of Ronnie Moore, the manager who is now in charge at Hartlepool. His £30 tips at Christmas were at the tight end of the market.
'I don't think the apprentices do it here – we have kit men who look after you,' Cresswell said. 'At Tranmere we would get bonus money for it. You'd do the boots and then come Christmas you'd get £50, £60.. that was the going rate.
'It's about that grounding. I still clean my own boots.'