David Moyes has hit back at those who believe he should bring in a raft of new faces after the disappointing start to the season.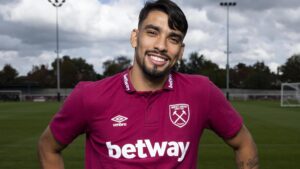 The manager has been criticised for sticking to much the same team as finished last season despite bringing in eight new players to the London Stadium.
Now he has made it clear that we shouldn't expect to see too many more after early ganmes where mich remains to be desired from the squad.
Speaking to reporters he said: "We played at Everton and we had Thilo and Lucas. That team didn't get a result so are we saying we rip up the whole team which we have had?
We have to be careful we don't completely change it all. We were short of squad players and first team players, but I think I have got a really good squad now.
Like anything else, a lot of them need time to settle in. Maybe now we have to try and act a bit stronger. The form of a lot of the players who have been here for a while hasn't been good enough in this period.
I have told them that. we need everybody to step up, whether it is a new player or ones who have been here before."