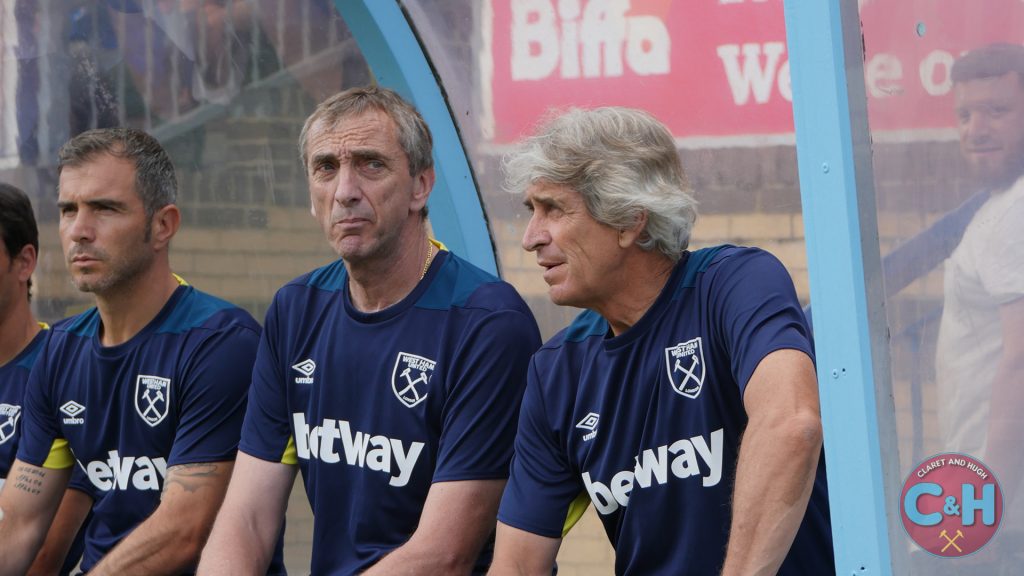 Manuel Pellegrini has issued a warning to the Hammers that Huddersfield are not there for the taking and that they need to be at their best against the League's third bottom team.
Speaking in his presser the boss said: " It's important we make it back-to-back Premier League wins on Saturday because we need to recover points.
But if we think we are going to do it just because we are playing against Huddersfield that is not in a good season, I think we are going to make a big mistake.
It's a team that fights for every ball as if it is the last one and just won its first game and lost against Liverpool just 1-0, so I think we are going to have to play a complete game in defending and attacking if we are going to win the game.
Our target is to recover points that we lost at the beginning, it doesn't matter who we are going to play against.
We have 24 more points to play for before we finish the first round, so we will try to as best as we can in every game and recover the points and get to a more comfortable position in the table."
CandH view
The boss is preaching precisely the same message as he did when the Hammers went to Brighton following fine results against Everton,  Macclesfield, Chelsea and Manchester United.
Few will forget the evening on the south coast when the team approached the first half with an attitude which stunk of 'turning up to win.'
Since the first handful of games it was quite the worst 45 minutes the team has played this season and they paid for it in full despite going full throttle in the second half.
It proved too little too late after a Glenn Murray goal which had seen the midfield and defence midfield fall sleep as the boss' words came back to haunt the team and we want nothing like the same tomorrow.
We have written elsewhere that we believe the Irons will win and have gone for a 0-3 victory but that will only be achieved with an attitude of mind demanded by the manager who remarks will serve as a timely reminder to the squad.