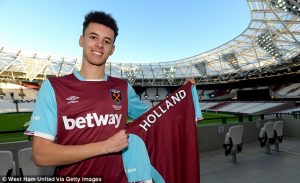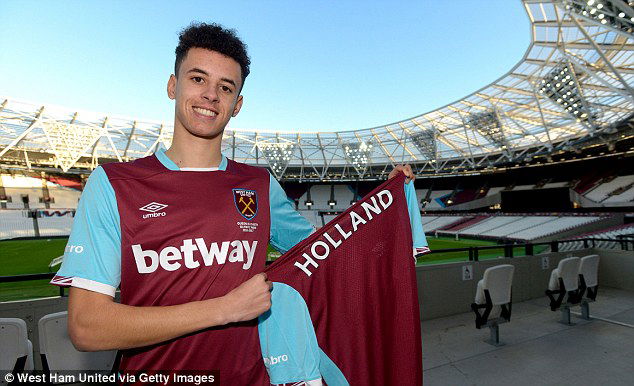 Academy Director Terry Westley will take a West Ham United XI for fixtures against a range of different opponents in pre-season including a two-match tour of Slovakia and games against National League trio Barnet, Dagenham & Redbridge and Salford City.
And speaking to the official site he said:  "The boys are at a level where they need to be around the first-team and in my first meeting with the new manager, he (Manuel Pellegrini) suggested a number of players will go away with the first-team squad to their training camp at the start of pre-season.
"Nobody will be allowed to go on loan until Manuel has seen them for himself, which is credit to players and Academy staff as he told me he has heard good things. He wants to see what he has got before anybody goes on loan.
"The onus is therefore on us and on the players to make sure they come back absolutely ready. We have been conscious to put them on special individual training programmes so, for example, Nathan Holland is on a strength and conditioning course in Manchester and Marcus Browne is on a special fitness programme. We want to see all the players return in good health.
"With regard to pre-season, we want to make sure games are of a certain quality to stimulate the players. We have players who have played on loan in the Championship and League One, so it is important that pre-season includes high-quality opposition to test them.
"Dagenham is a good game to start and Manuel has confirmed that will attend with his staff and take the chance to see the young players in action. We will also play at Billericay, where there will be a decent crowd. There games will show them they have to be playing above that level.
"We have players who should see the opportunities there for them. For Nathan Trott and Joseph Anang, they can make a claim to be second or third-choice goalkeeper.
"Toni Martinez is through to the Play-Off final to get to La Liga with Valladolid. To be part of that squad in finals is great experience for him and he will want to make his mark on the new manager.
"We want them to build on the experiences they have had previously and now make that crucial step. Can the likes of Burke, Oxford, Browne, Holland and Samuelsen step up and show the manager they are ready to play?
"They are of an age where they need to start making a decisive mark. We think we have got good players and it's time for them to show they should be in the first team."
West Ham United XI 2018/19 Pre-Season Fixtures
v Dagenham & Redbridge, Chigwell Construction Stadium, Friday 13 July, 7.45pm
v Salford City, Little Heath, Tuesday 24 July, 1pm
v Barnet, The Hive, Saturday 28 July, 3pm
v Billericay Town, AGP Arena, Tuesday 31 July, 7.45pm
v Watford, Watford FC Training Ground, Friday 3 August, 1pm