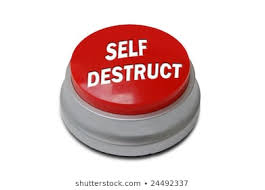 The Bottom five Premier League seem to be a self destruct mode so far with no-one breaking free of the relegation zone since football resumed in June.
Norwich City seem doomed losing their opening two games Southampton 3-0 and Everton 1-0 while remaining six points adrift of the pack of four on 27 points.
Aston Villa remain second from bottom despite playing three games and managing a point their 1-1 draw against Newcastle but losses 1-0 to Wolves and 2-1 to Chelsea mean they remain adrift on goal difference.
Bournemouth also remain the relegation zone after losing their two opening games against 2-0 to Crystal Palace and 1-0 against Wolves reducing their goal difference by three
West Ham have not progressed with two nil losses against Wolves and Spurs losing four goals difference but remain just outside the relegation by one goal.
Watford have not broken away either with losses against Burnley 1-0 and Southampton 3-1 losing them three goals difference but one goal better West Ham to put them 16th place.
Only Brighton has taken advantage with four points from two games, a big 2-1 win against Arsenal and a draw against Leicester City has moved them closer to safety.
David Moyes has already said it might come down to the last game against Aston Villa and we could get see relegation decided on goal difference this season.