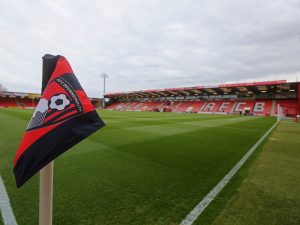 Bournemouth have been fined £35,000 ahead of their game against West Ham after admitting a breach of Football Association anti-doping rules.The Premier League side were charged after failing to ensure their club whereabouts information was accurate on three occasions. All clubs are required to provide accurate details of training sessions and player whereabouts so they are available for testing at all times. The Cherries were also warned about their future conduct.
It is understood part of the charge concerned a player not informing the club of his new home address, while another part related to members of the Under-21 squad training with the first-team at short notice. Manchester City were also fined £35,000 and given a warning after accepting a similar charge in February.
Earlier this evening we reported that AFC Bournemouth had been fined by the local council for selling food which had passed its use by dates at its ground.The club was ordered to pay £3,010 to Bournemouth council for costs incurred in bringing the hygiene emergency prohibition notice and issuing an emergency prohibition order.