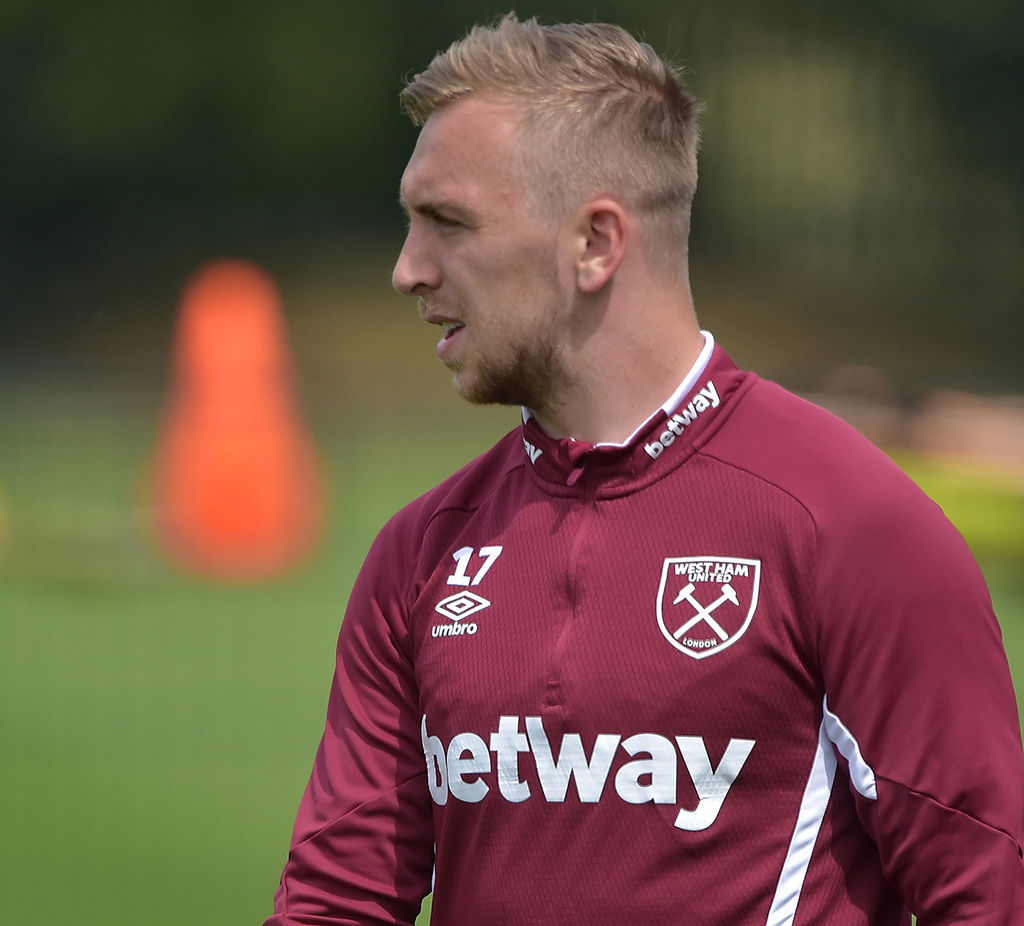 Jarrod Bowen took a long long time to make his mind up whether West Ham were the right club for him.
His deadline day signing went over time as he made a decision on whether he should plunge himself into a relegation battle.
Since then he has been part of a Hammers revival which has set the game talking about a Hammers team which has shocked everybody this season after a brilliant end to the season which saw them escape from the jaws of relegation.
It can't have been easy for the right sided midfielder – currently doing a sterling job at central striker with Mikey Antonio on the sidelines.
He admits to having lengthy talks with his Dad and agent amid thoughts that he didn't want to suffer relegation on his first move to the Premier League but was finally convinced by the advice he received.
Speaking to www.whufc.com he said: "Don't get me wrong, when I was at Hull and it was the final day of the [January 2020] transfer window and bids got accepted it was a mad day, there were obviously thoughts in my mind that I didn't just want to move to the Premier League. It had to be to the right club as I didn't want to be back in the Championship in six months' time.
"I had to take all that into consideration and there were talks with my Dad and my agent I just said: 'Tell me the last time West Ham were in the Championship and how big the Club is?' and when I thought about the fanbase around the world and size of the stadium, I thought 'it's not a Championship club' and it doesn't deserve to be in a relegation battle.
"Those were the facts when I signed last year, but this year shows the decision was right and it's paid off."
With Burnley coming up tomorrow and what looks like a softish run in Bowen remains cautious saying "They are still tough games even if, on paper, people are saying we have an easier run-in than some of the other clubs around us. I think games are harder in different ways.
"We have got Burnley, Brighton and West Brom away and all of them are sort of fighting relegation and they're not going to give up an easy day's work. It's going to be tough, as we know how hard Burnley away is.
"I've never played at Turf Moor, so it's one for me to tick off the list, but I know how tough they make it for visiting teams."