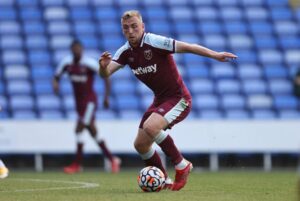 Jarrod Bowen remains very unlikely to make the team for tomorrow's game against Aston Villa at the London Stadium.
There have been hopes that he would make a quick recovery after bruising his heel in the last game against Liverpool and being subbed in the 33rd minute according to manager David Moyes.
Since then he has had two scans and no substantial damage has been round although the player remains in pain when he starts running according to sources.
Ans  there is apparently no chance of the No 20 making it for the game tomorrow as the Hammers look to beat a Villa team very much in form over the last three games.
Bowen was given a second scan earlier this week and missed the trip to Sevilla but it showed the same as the first with simply very bruising leaving the medics confused as to why it is taking this long to heal.