Jarrod Bowen is safe from Liverpool's clutches for another year at least!
The Reds have done a deal to sign Darwin Nunez from Benfica and the forward can play anywhere across the frontline.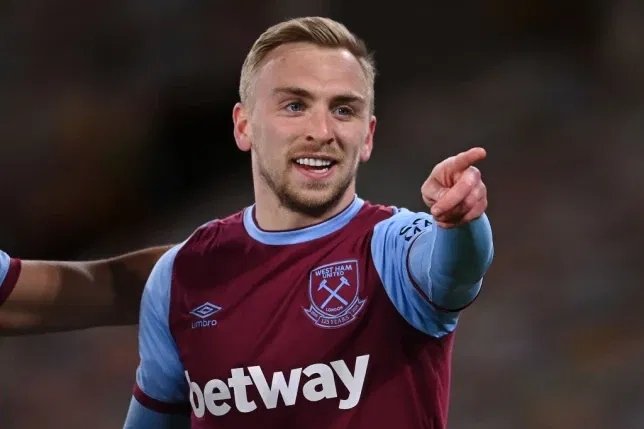 There were reports suggesting the Reds would launch a bid for Bowen, with Jurgen Klopp being a  fan of the ex-Hull winger.
But instead, they have put their eggs in the Nunez basket, hoping that he can fill the gap that is soon to be left by Sadio Mane, who is joining Bayern Munich.
Bowen would have cost well in excess of £100m while Nunez has arrived for a fee worth just over £80m.
It means that the newly-capped England international is almost certain to remain with the Irons for another season, and likely beyond that too.
The Irons would love to tie him down with a new contract. He is on a deal until 2025 and the Irons have absolutely no worries that he will be heading elsewhere anytime soon.
Jarrod is ours. And will continue to be for some time!