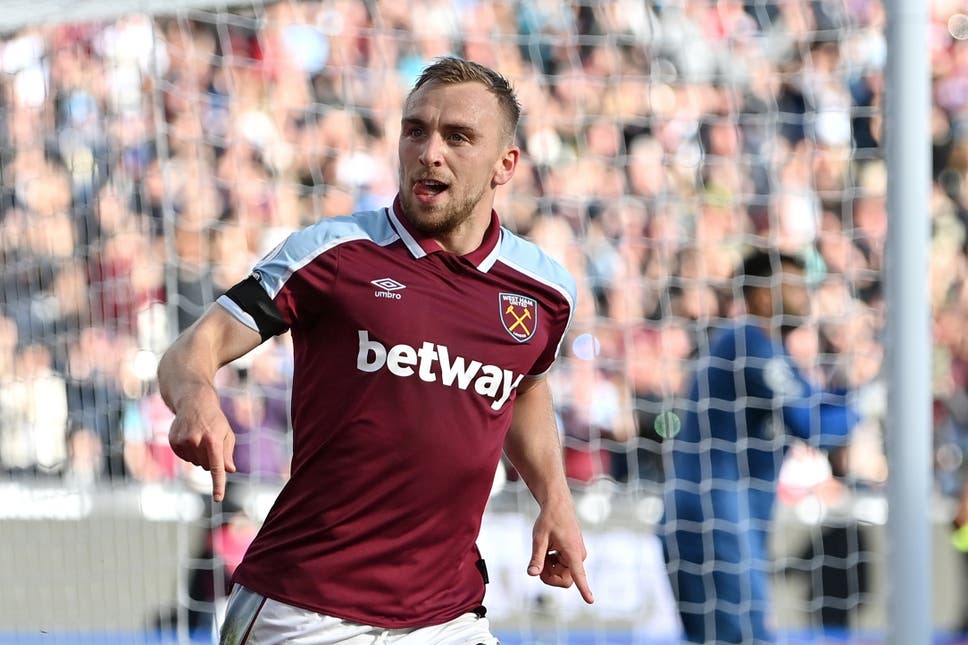 To claim that Jarrod Bowen was outstanding yesterday probably discredits the word outstanding…the man probably gave his best performance in a Hammers shirt.
That would indeed be remarkable if true as he has been in tremendous nick throughout his spell with us apart from a short spell last term which is always allowable of any player.
It's always possibly a gamble when bringing in players from the Championship as is being demonstrated with Said Benrahma – time isn't always on their side.
However, the former Hull man has become key to the Hammers and is a player and in particular you can always rely upon as a pressure reliever.
My first thought when the defence is in that situation is to get it to the number 20 whose swift runs are the perfect antidote to such situations.
He was involved in far more than that and deserved to be the one included in interviews on the match result.
Speaking to West Ham TV he said: "No, it doesn't come much better than that.
"The atmosphere in here was electric and as players from the first minute to the last you could see the intent from us, and we got the three points to show for that.
"We kept going and grafting, we showed the real spirit and togetherness that this group has. The team came out in the second half and got the goal to get us back into it before scoring again. We dug deep at the end, but we managed to get the winner in the end." 
Of his goal he said: "It was nice to catch the ball so sweetly and to have it go through the defenders legs and fly into the back of the net was perfect. 
"I've been disappointed recently because I've missed a couple of chances in recent weeks, but it was pleasing to be back on the scoresheet.
"We've had three goals against Liverpool and Chelsea now – which shows that there's goals in this team. As well as that, it shows the quality that we have in the squad, and that came to the forefront in the end.
"We haven't been at our usual levels in the last couple of matches, sometimes that happens over the course of the season, but today was a great opportunity for us to bounce back and test ourselves against one of the best teams in the world, and we've done that and got the victory. 
"Beating these top teams is what we want to keep doing and make a habit out of doing. We're doing well in Europe and in the Carabao Cup as well, so there's a lot of games coming up and we want to keep that momentum going with top performances."