West Ham won't be selling him and already have a potential minimum starting price of £70m for Jarrod Bowen as he continues to be linked with a move away from the London Stadium.
Both Liverpool and Spurs have been linked with a potential swoop for the winger in recent weeks.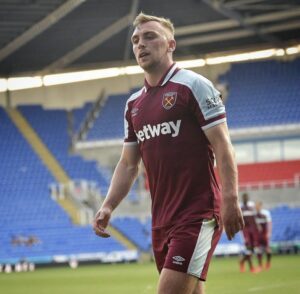 Taking speculation of him being on his way is pretty ridiculous anyway as the club have no intention of selling him.
But were they even to consider such an option it's been made clear that offers would need to start at £70 million.
However, we have reported previously that Tottenham simply cannot afford a deal to bring Bowen into the club, because they're incredibly strapped for cash at this point.
And Liverpool too are seriously strapped for dough as their lack of real action in the transfer wimdow demonstrated.
And we can confirm, per a club insider, that any deal to take Bowen away from the London Stadium would cost in excess of £70m.
The Hammers paid £20m to sign Bowen from Hull City and he has gone on to emerge as a real star in east London, with his pace and dribbling ability offering a real threat to opposition defences.
He is still growing and improving, scoring nine goals and laying on 11 assists in 60 games, and the Irons believe that he can blossom into a truly great Premier League player.
Add into the equation the fact that he's home-grown and pushing for a call-up to the England squad, and one can begin to see why it would be so expensive for anyone to snaffle him away.
Bowen also has a contract until 2025 and the Irons are under absolutely no pressure to sell.