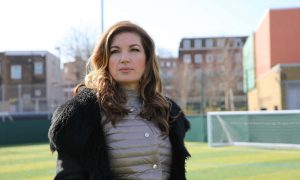 Karren Brady faces a no confidence vote from WHUISA members at a meeting tomorrow (Sun).
In an e mail to members chairman Mark Walker says: Karren Brady's latest comments in her newspaper column are ill-judged at best, inflammatory at worst and includes this link to the story which appears in a national redtop! "
She declared: "We have some problems at the London Stadium caused to a degree by the terms of our lease, which we are tackling, but also by malcontents and keyboard warriors."
The e mail adds: "The ignorance and arrogance of this statement, in addition to others made in this and previous seasons, indicate that her position as vice-chairman of West Ham United is untenable.
She has fundamentally failed to deliver against any of the promises made when justifying the stadium move, and her continued inability to either understand or respond to justifiable fan grievances prove that she is no longer fit to hold her position.
"Therefore we, as the West Ham United Independent Supporters Association, have no confidence in the current Vice-Chair of the club and call for an immediate end to the Sun Newspaper column for the good of the future of our Football Club. 
We will therefore be holding an emergency debate and vote tomorrow and propose the following motion: 
The meeting will be at The White Post Café/Bar starting at 12:00 Noon