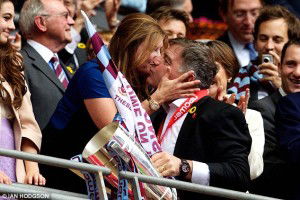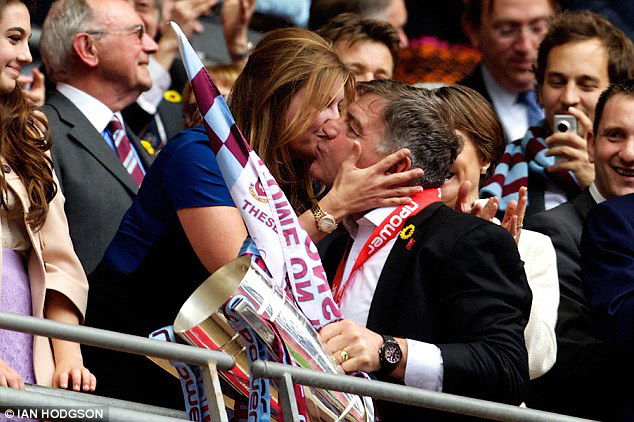 West Ham vice-chairman Karren Brady has suggested in her Sun football diary that she does not want Sam Allardyce to leave West Ham in the summer. Sam's current contract with the Hammers runs out at the end of the season and the board say they will not make a decision until the end of the season.
Last month, media reports suggested Sam Allardyce could succeed Gus Poyet at Sunderland.
Brady has now strongly hinted that Allardyce will remain as the West Ham boss beyond the summer.
Brady said in her column on Saturday "Dinner with a bookmaker, he would hate that term, probably prefer statistic entrepreneur!Anyway, he tells me he is currently working out odds on the end-of-season managerial roundabout. His lowest odds are Steve Bruce moving to Fulham (or sightly longer to Wigan), Steve McClaren to Newcastle and another high-profile manager to Sunderland.I have no idea at all about all this. Except I suspect the boss moving to Sunderland won't happen, especially if I have something to do with it!"