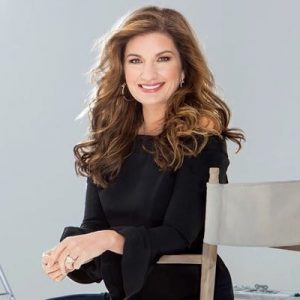 West Ham Vice-Chairman Karren Brady has used his Sun newspaper column to have a dig at two former Hammers.
Speaking about her childhood club Arsenal and the problems with Mesut Ozil she went on to compare the situation with Andy Carroll and Marko Arnautovic.
Brady wrote "We have had plenty at West Ham. One of them, a behemoth from ages past — actually it was only last season — Andy Carroll returned to the London Stadium stomping around in his Newcastle strip. He was seen in ours just over a hundred times, many as a sub, in seven years.
Early in his career, he was noted for confrontation, including with a colleague or two. With us, there was a glossary of reasons for all sorts of non-appearances and perhaps unfairly the joke was he used to go to his grandma's funerals quite regularly. While he always tried on the pitch, he appeared to be trying harder off it.
So was Marko Arnautovic. Jose Mourinho described the Austrian as "having the attitude of a child." Later, a greedy child. From our Player of the Year two years ago, he became difficult, no doubt once he and his brother/agent sniffed Chinese money.
But there are a few who make our two look like angels in fur booties.
Mario Balotelli is one, he attempted to throttle boss Roberto Mancini — managers really shouldn't wear scarves — when they were at Manchester City.
He has wandered Europe, currently with Brescia, where you can expect him to mess up again. By comparison, Ozil is a sweetheart"
Claret and Hugh say:
Brady's fresh words will irritate many West Ham supporters who believe there is a conflict of interest between her newspaper column and her role as Vice Chairman of West Ham.
While it is well known Carroll and Arnautovic had personal problems on and off the pitch I am not sure how he helps West Ham for a member of their board to publish such tales in a newspaper hated in the football community by many.
Speaking further about Ozil and Balotelli could conceivably put footballers off from joining West Ham concerned that they would one day be the subject of Lady Brady's column.