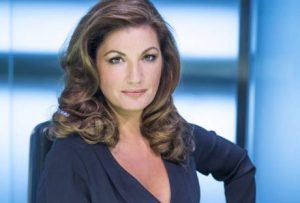 Karren Brady has leapt to the defence of Gareth Southgate despite the Three Lions being relegated from the Nations League Group Cup last might.
The Hammers vice chairman appears s keen to remain upbeat  – as indeed was Declan Rice – following the game and reported here earlier.
Brady appears to believe that we should be cutting the England manager some slack after our latest failures arguing that we are a better team now than we were when he took over.
Mind you, she appears to have her bum firmly on the fence claiming that whilst it's unfair to criticise him some of it is indeed fair following two shocking defeats by Hungary.
Ok, it's a point of view -or rather two – but surely the objective is to improve Karren rather than to go backwards and you can't go much further backwards than to be relegated from a major international competition.
Commenting on the situation in her often much criticised Sun column she declared: "Some of the flak being aimed at England manager Gareth Southgate has been unfair. After two shocking defeats to Hungary, some of it has also been fair.
But, whichever side of the Southgate fence you sit on, one fact is undeniable — the national team is in far better shape than it was six years ago when he took over.
Rewind to 2016 and we had the shambles of a defeat to the might of Iceland, followed by the brief Sam Allardyce reign.
Let's face it, we were really the laughing stock of Europe.
Southgate has transformed the fortunes of the Three Lions and, OK, we haven't managed to win anything tangible — unlike the Lionesses — but at least we have been contenders, if not champions.