Karren Brady has spoken out about the proposed Premier League rule change that would see clubs allowed to make five substitutions in a game.
There have been a number of calls for the league to extend the number of subs made, having let clubs make five subs during Project Restart.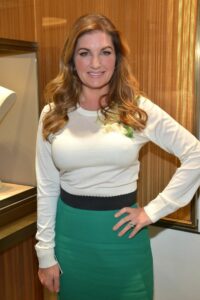 Per The Daily Mirror, Liverpool boss Jurgen Klopp has been a keen advocate of there being five subs allowed to fall in line with the top European leagues, like La Liga and the Bundesliga. Five subs are allowed in the FA Cup, though, with Klopp taking full advantage.
But Brady does not think that the idea is a good one, insisting that it will only benefit the top six clubs, who have huge squads and immense depth, especially after watching Liverpool make four substitutions at once in the FA Cup victory over Nottingham Forest.
Writing in her column in The Sun, she said: "We have voted on increasing to five subs three times. Each time it was rejected, mainly because the rule change was proposed after the season had started and a radical change halfway through a season is never a good idea.
"For some clubs, there are other reasons to vote against it."