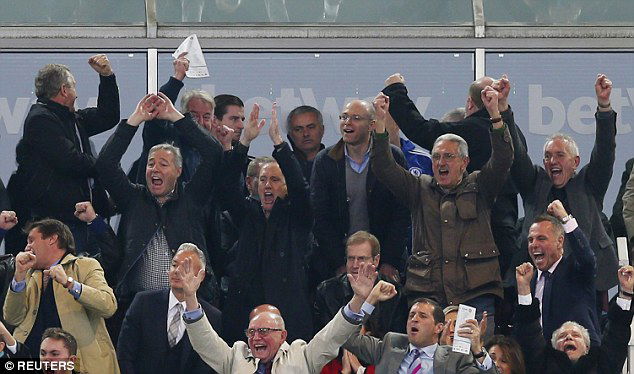 Karren Brady has spilled the beans on how Jose Mourinho chose to stand away from the Chelsea directors and left the ground shortly after Andy Carroll's headed winner at Upton Park last week.
'For the second half we clear a place for him next to his three directors but he chooses to stand at the back among Hammers fans. As I walk past I can practically feel his mood, injustice oozing from every pore
'He has the look of a man who is ready to fight the world.'
She added 'I wish he was on close terms with his chief executive, as this should be a person he trusts to watch his back and, when necessary, talk some sense into him.
'He has a chairman who makes the decisions but he has hardly any relationship with him as football is just a sideline and not the focus of his life.'