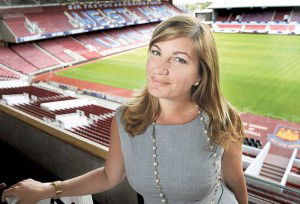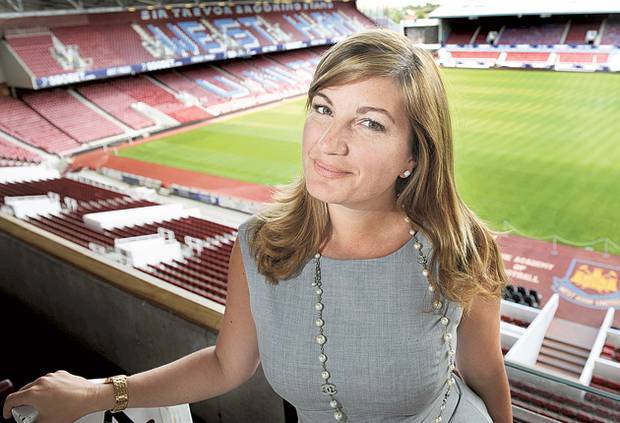 West Ham Vice Chairman Karren Brady is poised to appointed to the House of Lords by Prime Minister David Cameron next week.
Ms Brady is already the Government's Small business advisor and addressed the Conservative Party conference last year. She has also been tipped as a future MP or Mayor of London.
In June last year she revealed that she wanted to get involved in politics but said "I would never accept a safe seat. I would always want a difficult seat. Being fast-tracked is not something that appeals to me.I love politics. I love Britain. I want to get involved."
Members of the House of Lords usually sit in session up to 150 days per year on Monday to Wednesday afternoons plus Thursday mornings and the occasional  Friday.
This does beg the question whether the new 'Lady Brady of Plaistow' could continue in her current role at West Ham as Vice Chairman?
As well as Vice Chairman of West Ham she is a director for Mothercare, Sport England, Arcadia and Simon Cowell's company Syco.
She has her TV role on BBC Apprentice, an author of books , magazines and paper columns including her Football Diary in the Sun, she is a motivational speaker and an ambassador for several charities including Wellbeing of women, Well child, The Strike Association, Mothercare Foundation and the Teenage Cancer Trust.She is also chairman of Kerrang!
While I admire Ms Brady for her multi-tasking to date and all she has done for West Ham in managing the debt, her appointment to the House of Lords is one too far if she wants to remain in her current role at West Ham.
Last year the board appointed Arsenal's former Marketing Director Angus Kinnear as Managing Director so maybe this succession planning is already in place and she will take a less active role. 
Ms Brady earned £1.6m in salary from West Ham in 2013 up from £427,000 in 2012.